Illico office seeking to fill full-time position working with wholesale fuel sales and dispatch. Needs good telephone skills. Experience with computer or calculator helpful. Benefits and 401(k) plan offered. Mail resume to Illico, Attn: Personnel, P.O. Box 280, Lincoln, IL 62656.

Send a link to a friend
---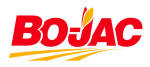 ATTENTION: PART-TIME AGRICULTURE-RELATED JOB OPENING. Bo-Jac Seed Company has a part-time Seed & Trait Specialist opening. The territory consists of Mason, DeWitt and Logan counties. Job offers salary plus commission and other benefits. Applicant must have agriculture-related background and sales ability. Great for farmer with small operation or agriculture person with extra time. Job responsibilities include servicing and selling current accounts, and recruiting, servicing and selling new accounts. If you meet the above qualifications, please send a cover letter and resume to Bo-Jac Seed Company, 245 1500 Ave., Mount Pulaski, IL 62548.

Send a link to a friend
---
Insurance Claim Representative
For more than 80 years, growth at General Casualty has been steady and solid. Our future as a premier regional property/casualty leader is attracting people to an involved team environment. Be part of our success in Peoria.

You will investigate, negotiate, and settle assigned commercial and personal lines claims promptly and equitably. This is a field position primarily servicing the Peoria area. Qualified candidates will possess a bachelor's degree in business, insurance or related field, with relevant claims experience, and continuing education related to the job, such as AIC/AIM/CPCU programs.

To learn more about our exciting opportunities and apply online, visit our website at www.generalcasualty.com/career.

EOE

Send a link to a friend
---

RN per diem. We're a nationally recognized and growing home health agency in Decatur seeking an experienced home care nurse for the Clinton area. Generous per diem. We utilize a team approach and have a caring work atmosphere. If you're ready for a change or would like to supplement your income, fax your confidential resume to 217-423-9830 or call 217-423-9860 to schedule an interview. EOE

Send a link to a friend
---
Charron's Auto Repair is a busy, upbeat Independent Auto Repair facility seeking an honest and friendly Automotive Technician with a good attitude and automotive repair experience and skills. Must have own tools, and ASE certification is a plus. We offer a five-day workweek, 401k, paid vacation, ongoing training and a generous bonus program for team players who can diagnose and repair vehicles the first time. If you are qualified, please stop by 929 S. Kickapoo St., Lincoln, to pick up an application today.

Send a link to a friend
---
RNs and LPNs needed immediately for FT and PT night-shift positions with a pediatric patient in Lincoln. Full orientation to child's care and equipment provided. Call Anchor Home Health Care, 217-726-7272, for more information.

Send a link to a friend
---
Are you underemployed? Thinking about a new career? Here's your chance to make a change! MWCI, an area leader in machining, welding and tube bending, is seeking highly motivated individuals for second and third shift positions. Openings currently exist for:
Experience preferred, but we are willing to train the right people. In addition to our attractive benefit plan, we offer a competitive hourly rate. Qualified applicants apply at: MWCI, 70 Commerce Dr., Morton, IL or e-mail opportunities1@mortonwelding.com.
Flexible hours and work environment with an emphasis on high-quality, on-time results await the right technology professionals. E-mail resume and portfolio (if available) to jobs@rtechsolutions.com or via mail to 2637 14th Street, Lincoln, IL 62656.