Lincoln Daily News
welcomes letters of appreciation, information and opinion on matters pertaining to the community.
As a community we need to be able to talk openly about matters that affect the quality of our lives. The most effective and least offensive manner to get your point across is to stick to the issue and refrain from commenting on another person's opinion. Letters that deviate from focusing on the issue may be rejected or edited and marked as such.
.
You may also send your letters by e-mail to ldneditor@lincolndailynews.com
or by U.S. postal mail:
Letters to the Editor
Lincoln Daily News
601 Keokuk St.
Lincoln, IL 62656
Letters must include the writer's name, telephone number, and postal address or e-mail address (we will not publish address or phone number information). Lincoln Daily News reserves the right to edit letters to reduce their size or to correct obvious errors. Lincoln Daily News reserves the right to reject any letter for any reason. Lincoln Daily News will publish as many acceptable letters as space allows.
To the editor:

The success of any public high school can largely be measured by the support of its community. Once again the Logan County community and our extended community of alumni and friends have shown their support for Lincoln Community High School by generously supporting this year's senior class.

At a senior awards ceremony at LCHS last Monday [May 21], local businesses, unions, civic groups, charitable organizations, foundations, colleges, universities, alumni and other individuals graciously awarded over $200,000 in scholarship money to seniors in recognition of academic achievement and personal excellence at LCHS. These scholarships will enable LCHS graduates to continue with their educational and career goals. Also, since these scholarships are awarded annually, they encourage all current LCHS students to pursue excellence in hopes of being a future recipient.

[to top of second column in this letter]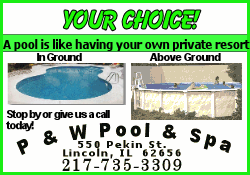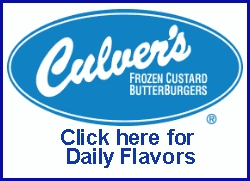 On behalf of the LCHS board, I want to congratulate our senior award winners and to thank our community for its overwhelmingly gracious support. LCHS is what it is today because of its great students, its supportive parents, its dedicated employees and its supportive community. LCHS will continue to have a bright future because of these groups and the ongoing and generous support of those who finance these scholarships. Our sincere appreciation goes out to all of you!
Rick L. Hobler
Board president
LCHS District 404
[Posted May 29, 2007]
Click here to send a note to the editor about this letter.