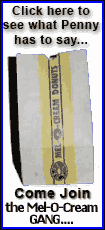 Only one can be the champion.
Jimmie Johnson and Jeff Gordon, who look as though they were peeled off the pages of a fashion magazine and drive even better, have turned the Chase for the Nextel Cup championship into their own personal showdown.
Mano-a-mano, with everyone else just along for the ride.
"It's going to be a fight to end," Johnson promised.
Gordon is still leading the Nextel Cup standings, but had his advantage shaved to a mere nine points when Johnson won Sunday's Pep Boys Auto 500 at Atlanta Motor Speedway. With only three races to go, no one else in the Chase is within 100 points.
Despite their close relationship away from the track, there's little doubt that Johnson and Gordon are fierce rivals once they get behind the wheel. This isn't Formula One, where teams often have a strict pecking order for their drivers.
May the best man win this one.
"There's more drama when you have two teammates racing for a championship," Johnson said. "It's not like we are out there just giving each other position and pulling by saying, 'Hi, buddy, go on,' and 'No, sorry, you go through.' It's far from that, and I think that's putting a lot of drama in our sport."
Not for anyone else, though.
This is a two-man party, or some might call it the perfect storm for all those fans who view Gordon and Johnson as a little too polished for a sport with hard-scrabble roots, who see them as two pampered racers who just happen to have the best equipment year in and year out.
"It's easy to criticize from the outside," said Gordon, who finished seventh in Atlanta. "You can't buy a championship in this thing. There are so many guys out there spending a lot of money, hiring the best people and trying to beat us."
All those drivers might as well get started on 2008. Barring a stunning collapse by the Hendrick Motorsports teammates over the next three weeks -- and what are the chances of that? -- this season has come down to two possible scenarios: Either Johnson will be hoisting the Cup for the second year in a row, or Gordon will take home his sixth series championship.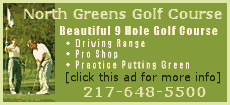 On Sunday, Johnson spent most of the day lurking behind the leaders, finally moving to the front just three laps from the end of the scheduled 325-lap event. For that, he could thank crew chief Chad Knaus, who made a brilliant audible in the pits.
Tom Brady would have been proud of this one.
When Knaus spotted leader Kyle Busch have trouble in the pits, he made the call to go with two tires instead of four. Johnson got out of the pits first and pulled in behind Denny Hamlin, who decided to stay out and hope he had enough rubber and gas to remain in the lead.
"When that caution came out, we knew we didn't have a car capable of winning at that point," Knaus said. "Track position was going to be important."
That was apparent right away.
Hamlin's car conked out as prepared to take the green, setting off a demolition derby behind the leader. Afterward, his team found water in the carburetor, an unexplained problem that deceived the crew into thinking there was enough fuel to get to the finish.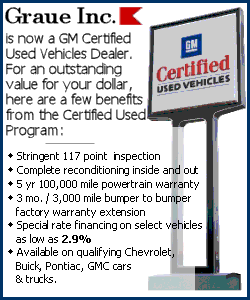 Martin Truex, who led a race-high 135 laps, smashed into the back of Hamlin's sputtering machine and finished 31st. Busch, who was out front for 98 laps, spun into the infield grass and was relegated to 17th.
"I hate it for the guys behind us who got caught up in the wreck," Hamlin said. "We felt like it was good or we wouldn't have risked it."
Having another charmed year, Johnson barely slipped by Hamlin to grab the lead. Carl Edwards and Dale Earnhardt Jr. also got through, setting up a two-lap shootout when the green flag came out again on lap 328.
There was no dramatic finish, however. Something snapped in the rear of Earnhardt's car coming out of turn one, sending him into the wall. He collected Jamie McMurray, who had been running fifth, and the race ended under yellow to give Johnson his eighth win of the season and second in a row.
"Today wasn't the best day for our car," said Johnson, who swept both Atlanta races this season. "Circumstances at the end really worked out for us."
Edwards was second, shaking off the stinging criticism he received for a confrontation with teammate Matt Kenseth after the previous week's event at Martinsville.
Edwards was followed across the finish line by hometown favorite Reed Sorenson, Kenseth, Jeff Burton and Clint Bowyer, who remained third in the 12-man Chase, but still trails Gordon by 111 points, four less than when the race began.
It's hard to imagine Gordon and Johnson having the sort of trouble that nearly brought the Roush Fenway Racing teammates to blows.
Gordon is technically listed as the owner of Johnson's car and served in his wedding party. On race day, their friendship goes on hiatus for a few hours, but they never lose that respect for each other.
"Whoever outperforms the other guy is going to be champion, the way this thing is shaking out," Johnson said. "I know his weaknesses, the weaknesses of his team, and I'm going to do anything I can to exploit any weakness I can find."
And when the season is done, they'll shake hands -- no matter who ends up with the Cup.
"There are some teammates situations out there where there's not as much love flowing around and guys are not being as good as they need to be as teammates," Johnson said. "But at Hendrick, that's something we work really hard on."
It's working just fine.
[The Associated Press; By PAUL NEWBERRY]
Copyright 2007 The Associated Press. All rights reserved. This material may not be published, broadcast, rewritten or redistributed.