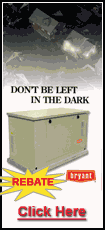 Manning entered the game against the Carolina Panthers needing one TD pass to match Unitas' 287, and tied the Hall of Famer with a 4-yard scoring pass to Joseph Addai with 12:11 left in the third quarter.
Then, Manning broke the record when he pump-faked and found Reggie Wayne behind cornerback Ken Lucas for a 59-yard touchdown with 4:47 left in the period.
Copyright 2007 The Associated Press. All rights reserved. This material may not be published, broadcast, rewritten or redistributed.