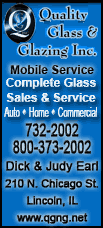 The $138 million Tigers opened with a thud as Tony Pena Jr. hit a two-out, tiebreaking single in the 11th inning that boosted the Kansas City Royals over Detroit 5-4 Monday.
"This is pretty cool for me," said Trey Hillman, who had a successful debut as Kansas City's manager. "It's a great honor, it's humbling."
Much is expected of the Tigers, who acquired Miguel Cabrera and Dontrelle Willis during the offseason.
"But the beauty of baseball is it's all about the long haul, not one game," Detroit closer Todd Jones said. "Hopefully with the kind of talent we have, we'll find a way to grind out more wins than other people."
At the Metrodome, Hunter put on his Angels uniform, watched the new kid take over in center field for the Twins, and finished a strange, 0-for-4 night by striking out on a high slider from former teammate Joe Nathan in the ninth.
"It felt like the whole day was in reverse," Hunter said.
His replacement, Carlos Gomez, raced around the bases to give Livan Hernandez and Minnesota enough offense for a 3-2 victory over Los Angeles.
"Man, I can't even explain what was going through my mind," Hunter said. "I'm glad that day is over. I was so pumped up and so excited to come back here. Now, hopefully, I can relax a little."
In other AL games it was Tampa Bay 6, Baltimore 2; Cleveland 10, Chicago 8, and Seattle 5, Texas 2. The 84th and final opener at Yankee Stadium was postponed by rain, and New York's game against Toronto was rescheduled for Tuesday night.
"It's obviously a little anticlimactic. You want to get the first one in," Alex Rodriguez said. "Just have to wait."
At Detroit, Cabrera hit a homer in his Detroit debut, helping the home team go ahead 3-0 through five innings, but Justin Verlander had a lackluster start
The Tigers had a shot at a dramatic win with Clete Thomas on third base with only one out in the 11th, but Edgar Renteria struck out and the game ended when third baseman Alex Gordon snared Placido Polanco's grounder in the hole and threw him out.
Leo Nunez (1-0) threw two hitless innings, and Joakim Soria pitched the 11th for the save. Denny Bautista (0-1) was the loser.
Twins 3, Angels 2
The only one of four prospects fetched from the New York Mets in the Johan Santana trade who made the opening day roster, Gomez went 2-for-3, stole two bases and scored two runs. He trotted home to break the tie in the fifth on a single by Michael Cuddyer against Jered Weaver (0-1).
Hernandez (1-0) scattered seven hits, six of them singles, without a walk while giving up two runs over seven innings in his first appearance as an American Leaguer.
Rays 6, Orioles 2
At Camden Yards, James Shields (1-0) pitched seven innings of five-hit ball, Eric Hinske homered and Tampa Bay coasted in its first game as the Rays -- having dropped the Devil from the nickname.
Since its inception in 1998, Tampa Bay was 1-9 in road openers, including a seven-game skid that was the longest active run in the big leagues.
Making his first opening day start, Jeremy Guthrie (0-1) allowed six runs -- five earned -- and nine hits in 5 1-3 innings.
Indians 10, White Sox 8
Casey Blake hit a three-run double in the eighth for Cleveland, playing at its ballpark for the first time since it was renamed from Jacobs Field to Progressive Field.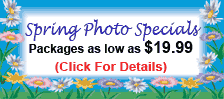 After blowing a 7-2 lead, the Indians loaded the bases in the eighth on two singles and a two-out walk before Blake's clutch hit off Dotel (0-1), Jermaine Dye homered in the ninth off Joe Borowski, who got the save for Rafael Betancourt (1-0) by retiring Joe Crede on a game-ending foul pop.
Mariners 5, Rangers 2
After Erik Bedard left his Mariners' debut, Adrian Beltre hit a go-ahead groundout in the sixth, and Jose Lopez had a two-run double in the seventh.
Bedard allowed three hits, including Michael Young's solo home run, in five innings and struck out five. He walked four, one short of his career high, and went to full counts on 10 of his first 18 batters.
Sean Green (1-0) allowed two hits in 1 2-3 innings, and J.J. Putz pitched a scoreless ninth for the save. Kevin Millwood (0-1) gave up two runs -- none earned -- and four hits in six innings for visiting Texas.
Copyright 2008 The Associated Press. All rights reserved. This material may not be published, broadcast, rewritten or redistributed.