G.T.'s 'Ten for Tuesday' -- Super Bowl Edition
By Greg Taylor

Send a link to a friend
[February 05, 2008] It was the greatest Super Bowl I've witnessed, in my humble opinion -- a back-and-forth battle that wasn't decided until the 60th and final minute of play. It also was the greatest Super Bowl upset in my lifetime (the New York Jets won Super Bowl III seven months before I was born). The Patriots were supposed to make mincemeat of the Giants, but instead, New York edges the New England 17-14 in a game for the ages. This week, we look at 10 newsmakers and standard-bearers from the Feb. 3 Super Bowl in Glendale, Ariz.: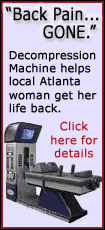 1. Head referee Mike Carey
-- Makes history by becoming the first African-American to be "in charge" of the Super Bowl. Carey is a no-nonsense official and does an excellent job year in and year out. It is refreshing to see yet another minority achievement in the world of sports -- and this one on the biggest stage of all, the Super Bowl. And probably the greatest compliment of all for Carey revolves around not being noticed or talked about the day after the game. That is exactly what any official in any sport wants -- to NOT be part of the story (are the Big Ten hoops referees listening?).

2. MVP Eli Manning -- Peyton's little brother didn't play the greatest game in the history of the Super Bowl. But, when it mattered most, Eli made play after play when it counted. How about the third-and-5 late in the game? Eli should have been sacked twice -- but instead stayed on his feet and completed a pass for a first down. All week long the press made references to Eli being the Rex Grossman of this year -- a player they were just waiting to choke and fall short of glory. But Eli gets the last laugh and a pretty sweet ride ('08 Cadillac Escalade) as well.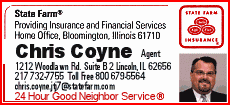 3. WR Plaxico Burress and his bold prediction of victory the week of the big game -- During the week before the game, Burress said, "Mark it down -- Giants WILL win 23-17." The media ate it up with a spoon and threw it in his face all week long. New England's 18-0 Patriots wondered aloud who this Plaxico was -- how dare he pick against the Pats? Tom Brady was offended that his team would be projected to score only 17 points, and -- guess what -- Burress pulled a Broadway Joe and put his money where his mouth is! In the end, it was Burress who pulled in the game-winning touchdown pass with under a minute to play. What a week for the Michigan State graduate!
4. WR Wes Welker -- The 2007-08 example of the Energizer Bunny, he takes a lickin' and keeps on catching pass after pass. Welker looks like he should be lining up Lincoln High School instead of playing in the NFL, but he was well on his way to the Super Bowl MVP before the late Giant heroics. Welker made 11 receptions -- tying a Super Bowl record -- and made big play after big play. And why did Randy Moss catch the second TD pass with less than three minutes to play? It was because the Giants left Moss in single coverage in order to double-cover Welker. That alone should tell you how important the undersized Welker has become to the Pats.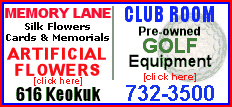 5. Michael Strahan, Justin Tuck, Osi Umenyiora and the rest of the Giant defensive line -- If Tom Brady faced more pressure in his career, I'd like to know when it happened. Brady was on his back time and time again Sunday night, and for the so-called juggernaut offense, the Pats looked pretty average to below average when they had the ball most of the night. The credit should be spread around, but the defensive line, led by Tuck and Umenyiora, should a get a ton of credit. The Giants were pounding Brady in a way that reminded me of another Super Bowl pounding -- the '85 Bears' pounding of former Illini Tony Eason in Super Bowl XX.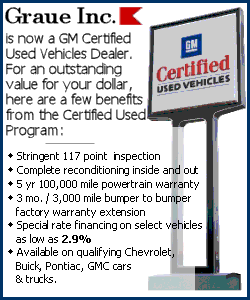 6. Tom Coughlin and the N.Y. Giant coaching staff -- Surely not to be overlooked is the great game plan by Coughlin and crew. Don't forget, these two teams met for their final regular-season game during Week 17, and both offenses excelled in a 37-34 Patriot win. The Giants found pressure was the key to slowing down New England, and Coughlin and crew are Super Bowl champs as a result of this plan.
7. QB Tom Brady -- Better known as "courage under fire," this all-world QB was far less than 100 percent physically on Sunday evening, yet led a great drive to give New England a 14-10 lead with under three minutes to play. This should have been enough to give Brady his fourth Super Bowl ring, but the Giants had one last drive left in them. Brady showed why he is such a winner, and one of the great QBs of all time, by refusing to quit despite the pounding he was taking all night long. This loss will sting, but Patriot fans should realize what an asset Brady is.
8. Former Illini David Diehl and Eugene Wilson play well -- Diehl on the offensive line for New York and Wilson in the defensive backfield for New England both made strong contributions to their respective teams. Wilson was looking for his third Super Bowl ring, while Diehl is proudly wearing his first today. Both were strong Illini during the Ron Turner era and both represent their college well.
9. Cinderella makes a Super Bowl appearance -- All week long, I was asked who I wanted to see win the Super Bowl. And my answer was the same -- I really didn't care. I've never been a fan of any New York team, and the Patriots' act of winning and winning and winning gets old. I didn't care. However, as soon as the game kicked off, Peyton and I were cheering for the Giants -- there is just something about rooting for Cinderella. And when the Giants took the lead with 35 seconds left -- I screamed with excitement as if the Cubs had won the World Series (get ready sports fans -- 2008 is the year of the Cub). Notch one in the win column for Cinderella!
10. The commercials -- Even for the folks like my wife who couldn't care less about the game, the commercials are always fun to watch. I don't know if I have a favorite, but I am just amazed at how much creativity takes place during the breaks at the big game. The biggest plus of all? Very few political ads -- and I think we are all glad for that!
Have a great week. We'll check in next week for GT's "Ten for Tuesday."
[By GREG TAYLOR]