The girls tipped off first, with Black Team getting a 67-55 win over Gold Team. For the winners, Springfield Lanphier's Nishiekah Shepard scored a team-best 16 points and pulled down five boards. Taylorville's Cecily Aldridge, who led the conference in scoring in 2007-08, added 12 points, while Springfield Sacred Heart-Griffin Academy's Cristina Nevins contributed 11 points.

For the Gold, Springfield Southeast's Demetrias Senor scored 13 points. Rochester's Ashley Merschman added 10 points.

During halftime, Lincoln's Chrissy Schonauer won in the 3-point competition. She defeated Chatham Glenwood's Missouri-St. Louis-bound Caitlyn Moody.

Williamsville's Brooke Bachmann was in attendance but was unable to participate due to injury.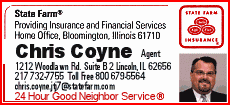 For the boys, the Gold got a 126-120 win over the Black. The Gold were led by Springfield forward Deanddris Barbour's 26 points and four rebounds. Springfield Southeast's Tony Jones scored 24 points and grabbed seven boards. Warrensburg-Latham guard Zack Boyd added 22 points and eight boards.
In the loss, the Black were led by Jamaican Demetrio Wade of Decatur Christian with his 20 points and 11 boards. Mount Pulaski's Paul Foley added 18 points. Pawnee guard and Cedarville-bound Daniel Kohavi had 16 points. Girard's Nick Sloman chipped in 13 points, and Springfield Lanphier's Jo-Paul Jones and Riverton's Justin Koger each tallied 10 points.
Wade was the winner of the halftime slam-dunk finals, defeating Kohavi.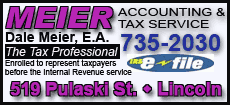 The 3-point competition was won by Rochester senior Taylor Jones, who netted 10-of-12 3s, defeating Chatham Glenwood's Josh Ruffatto, who hit 9-of-12.
College programs in attendance included Carl Sandburg Community College, Eureka, Illinois Central C.C., Illinois College, Illinois-Springfield, John A. Logan C.C., John Wood C.C., Kankakee C.C., Lincoln College, Lincoln Land C.C., Lewis and Clark C.C., MacMurray, Millikin, Olivet Nazarene, Quincy and Robert Morris-Springfield.
Premier Basketball is a partnership between Illinois Basketball Services and The Gym of Springfield.
(Box score, girls, Black vs. Gold)
(Box score, boys, Black vs. Gold)
[To download Adobe Acrobat Reader for the PDF files, click here.]
[Text from file received from Jason Speaks, Illinois Basketball Services]
Illinois Basketball Services is a comprehensive package of services provided to college basketball programs of all levels (NJCAA DI-DIII and NAIA DI-DII to NCAA DI-DIII) throughout the country and has also drawn interest from Mexico, Africa, Spain, Switzerland and Jamaica, West Indies.