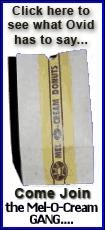 In reaching at least 50 wins for the fourth straight season, the Suns tied the idle Los Angeles Lakers for first place in the Pacific Division and strengthened their position in the tight Western Conference playoff race.
The comeback matched the third-best in Suns' history. They also rallied from a 22-point second-period deficit against the Boston Celtics in 1994.
Stoudemire had 16 points in the fourth quarter when the Suns outscored Denver 46-25.
Stoudemire also had 14 rebounds, while Shaquille O'Neal had 20 points and 12 rebounds, and Raja Bell had 15 points and 10 rebounds.
J.R. Smith led the Nuggets with 23 points, Allen Iverson scored 21, Kenyon Martin 19, Carmelo Anthony finished with 18 points and 11 rebounds, and Marcus Camby scored 16.
The aggressive Nuggets beat the usually high-octane Suns at their own game in the first half, outrunning, outgunning, outhustling and outshooting Phoenix in building a 70-51 lead.
The key to the Nuggets' domination came during a 3:51 span bridging the first and second quarters when Denver reeled off a 16-0 run. Seven different players scored during that burst, with only Iverson making two baskets.
The Nuggets hit 60.4 percent of their field goal attempts (32-for-53) in the half. The Suns also attempted 53 shots, but made only 17 (32.1 percent); they came into the game leading the NBA in field goal percentage (49.6).
As the Suns trudged off at halftime, they were roundly booed by the sellout crowd of 18,422 at US Airways Center.
Anthony already had a double-double by halftime with 12 points and 10 rebounds.
The boos turned to cheers in the third period when the Suns twice cut the Nuggets' lead to three points before Denver finished the period leading 92-86 on a three-point play by Smith with 24 seconds remaining.
The cheers reached fever pitch in the fourth quarter, especially when the Suns took their first lead, 110-108, since midway in the opening period on a 3-pointer by Nash with 6:18 left. From there, the Suns continued to build their lead with strong offense and suddenly tight defense.
Stoudemire led the comeback with 11 points in the quarter, while Nash and Bell each had 10.
Notes: Suns forward Grant Hill missed his second consecutive game and 10th of the season with a strained right groin. Coach Mike D'Antoni said Hill might play again Friday. ... Five technical fouls were called during the game, one each against Stoudemire, O'Neal, Bell, Suns assistant coach Dan D'Antoni and the Nuggets' Nene. ... Stoudemire extended his franchise record of scoring at least 15 points in a game to 62. ... Denver has a relatively favorable schedule after playing Phoenix Tuesday night; the Nuggets then face three nonplayoff teams -- Sacramento, Seattle and the Los Angeles Clippers.
Copyright 2008 The Associated Press. All rights reserved. This material may not be published, broadcast, rewritten or redistributed.