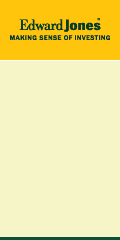 The three-time Pac-10 Player of the Year, Wiggins scored 41 points and got some help from unlikely sources as the second-seeded Cardinal pulled away from No. 1 seed Maryland 98-87 on Monday night in the Spokane Regional final.
Playing with a swagger and confidence bred from Stanford being denied a No. 1 seed in the tournament, the Cardinal are back in the Final Four for the first time in 11 years. They will face either Connecticut or Rutgers in the national semifinals in Tampa.
"We knew coming in we were the underdogs," Wiggins said through tears as her teammates jumped up and down on the NCAA logo as "All Right Now" was played by the Stanford band. "We stayed tough and did the things that got us here, and we're going to keep it going.
"It's amazing. It's the most incredible feeling."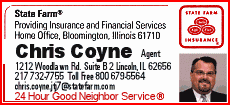 With a young supporting cast, Stanford took its cue from Wiggins, its senior star who failed in two previous regional finals as a freshman and sophomore. She bounced all over the court, providing problems for the Terrapins, whether hitting step-back 3-pointers or rising between defenders in the lane.
Her best bouncing may have come at the end, when Wiggins started hopping around, leaving the ball on the court as the final seconds ticked off.
"My teammates had my back, they always had my back," she said. "We knew coming in we were going to win this game. It's such a wonderful feeling."
After hitting for a career-best 44 against UTEP in the second round, Wiggins was 10-of-22 shooting, including five 3-pointers, and made 16 of 19 free throws. The 41 points was the fifth-best performance in tournament history, and she is the first player with two 40-point games in tourney history.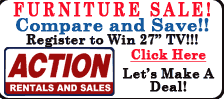 When teammates JJ Hones and Kayla Pedersen, both complements to Wiggins, hit big shots in the first half to give Stanford a comfortable advantage, Maryland could never climb back.
Hones scored a career-high 23 points -- then lay down on the giant NCAA logo at midcourt after the final buzzer. Pedersen added 15 points, seven assists and six rebounds as the duo made up for a night where Jayne Appel, Stanford's second-leading scorer, was held in check and scored just 11.
Stanford won its 22nd straight and will be the first Final Four team from west of the Rockies since the Cardinal appearance in 1997. It will be Stanford's seventh Final Four trip, and the Cardinal matched a school record with their 34th win of the season, behind their third-highest scoring output of the season.
"I'm so proud of our team," Stanford coach Tara VanDerveer said.
Meanwhile, the Terrapins (33-4) failed in their attempt to reach the Final Four two years after winning their only national title. Kristi Toliver led Maryland with a career-high 35 points but was forced to be more of a scorer than distributor as ACC Player of the Year Crystal Langhorne was stymied by the swarming interior defense of Stanford.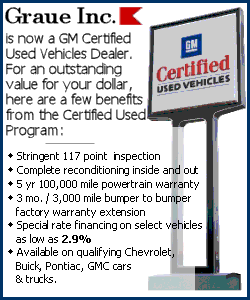 Langhorne took just six shots and scored 13 points as Appel and Pedersen collapsed on Maryland's senior center every time she touched the ball. Langhorne scored 28 in Maryland's regional semifinal win over Vanderbilt.
"Sometimes it's just not your day. Stanford did a tremendous job tonight for 40 minutes," Maryland coach Brenda Frese said.
It was Wiggins who ignited the decisive Cardinal run early in the second half. Toliver's 3-pointer got the Terrapins within 56-51 with 14:50 left, the closest they had been since trailing 41-38 late in the first half.
Wiggins immediately answered with a catch-and-shoot 3 of her own, and after a Maryland miss, Rosalyn Gold-Onwude, scoreless at the time, hit Stanford's 11th 3-pointer of the night.
Appel then blocked Laura Harper on defense and put back Pedersen's miss for a 13-point Cardinal advantage. Pedersen then capped the spurt with a three-point play.
Maryland made one final charge. Toliver scored nine straight points to pull Maryland within single digits at 79-72 following a 3 with 6:19 to play. Wiggins answered with a 3 from the top of the arc moments later.
Toliver added a rainbow baseline jumper to stay within eight, but Maryland went 1-of-5 at the free-throw line over the next two minutes, missing its best chance to rally.
"Right now, all I'm feeling is the loss and fact I don't get to play with my seniors anymore," Toliver said.
[Associated Press; By TIM BOOTH]
Copyright 2008 The Associated Press. All rights reserved. This material may not be published, broadcast, rewritten or redistributed.