Joe Torre appears to have the Los Angeles Dodgers ready to make a run in the NL West this season.
Santana struck out eight and gave up three hits in seven innings, leading the New York Mets to a 7-2 win over the host Florida Marlins on Monday.
"Off to a good start," Mets manager Willie Randolph said. "Santana was outstanding today. He was pounding the zone all day and I thought he threw even better than he looked, because he threw a lot of strikes and balls were kind of borderline that he didn't get. But he made pitches when he had to and it's nice to have the big horse start things for you."
Santana was traded to the Mets from Minnesota this winter and signed a $137.5 million, six-year contract. He dazzled Monday from beginning to end. The two-time Cy Young Award winner struck out Hanley Ramirez to begin the game and Matt Treanor to end his outing.
Brad Penny gave up four hits over 6 2-3 innings in his first opening day start, Jeff Kent hit a two-run homer off Barry Zito to cap a three-run first, and the Dodgers beat the San Francisco Giants 5-0 Monday in Torre's first game wearing Dodger blue.
"It's just total excitement," Torre said, after a near-sleepless night.
Torre managed the Yankees to 12 straight postseason appearances, including four World Series championships before rejecting an offer to continue on the job last fall. He joined the Dodgers two weeks later.
"He's brought a big bucket of professionalism and accountability that, at this time, this team needs," Kent said of Torre. "That's a good thing."
In other NL games, it was: Arizona 4, Cincinnati 2; Milwaukee 4, Chicago Cubs 3, 10 innings; Washington 11, Philadelphia 6; San Diego 4, Houston 0; Pittsburgh 12, Atlanta 11; Colorado at St. Louis was postponed by rain.
Santana retired the first nine Marlins, then went 28 minutes without throwing a pitch while his teammates batted around in a six-run fourth inning against Mark Hendrickson (0-1). Ramirez drew a leadoff walk in the bottom half and, two outs later, Josh Willingham homered to left field.
Santana set down seven of the next nine batters, striking out five. When he walked off the field after the seventh, the decidedly pro-Mets crowd of 38,308 at Dolphin Stadium gave him a long cheer.
"He's one of the best," Randolph said. "It's a pleasure to watch him work."
David Wright and Carlos Beltran each doubled twice for the Mets. Jose Reyes added two hits for New York, which has won 30 of its past 39 openers.
At Los Angeles, in celebration of the 50th anniversary of the Dodgers' move from Brooklyn, Duke Snider, Carl Erskine, Don Newcombe and Tom Lasorda were among those who took the field before the game wearing the uniforms of their era.
"There's such a strong connection with the Dodgers to the history of baseball," Torre said. "I remember growing up it was that way."
Torre also maintained a connection with the Yankees.
"I called several of my players -- my former players, I should say -- to wish them luck," Torre said before the game, adding he heard back from Yankees manager Joe Girardi, catcher Jorge Posada and shortstop Derek Jeter, among others, in the 24 hours leading up to his first game in a Dodgers uniform.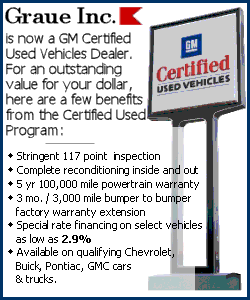 Penny (1-0) retired 13 straight batters before Bengie Molina hit a one-out single in the seventh. He walked two and struck out three.
The Dodgers held a 3-0 lead after sending only four batters to the plate against Zito (0-1), who allowed four runs and eight hits in five innings.
"I wanted to come out here and start off the season on a good note, but that first inning got out of hand. If I could take a couple of pitches back, it's a one-run game."
The game was the Giants' first without Barry Bonds on their roster since 1992. They decided late last season they wouldn't bring the 43-year-old slugger back for another year. Baseball's season and career home run leader still hasn't landed another job.
Nationals 11, Phillies 6
At Philadelphia, Nick Johnson's tiebreaking RBI double off Tom Gordon highlighted a five-run ninth inning.
Brewers 4, Cubs 3, 10 innings
At Chicago, Tony Gwynn hit a sacrifice fly in the 10th inning, and Milwaukee beat Chicago.
Kosuke Fukudome went 3-for-3, hitting a tying, three-run homer in the ninth off Eric Gagne (1-0), but it wasn't enough for the Cubs, who haven't even reached the World Series since 1945.
Diamondbacks 4, Reds 2
At Cincinnati, Brandon Webb pitched six innings, and light-hitting Arizona piled up three solo homers in a victory that dampened Dusty Baker's debut as the Reds' manager.
Padres 4, Astros 0
At San Diego, Jake Peavy hit an RBI single and a sacrifice fly, and pitched seven innings of three-hit ball to lead the Padres over the Astros.
Pirates 12, Braves 11
At Atlanta, Tom Glavine's homecoming was long forgotten by the time Pittsburgh finally got the win.
Xavier Nady hit his second homer of the game, a three-run shot in the 12th inning, and the Pirates overcame a horrific ninth to ruin Atlanta's home opener.
Copyright 2008 The Associated Press. All rights reserved. This material may not be published, broadcast, rewritten or redistributed.