Deron Williams had 12 points and 16 assists, despite resting most of the fourth quarter, and Mehmet Okur returned from a stomach virus with 16 points, nine rebounds and five assists. Carlos Boozer added 19 points and Kyle Korver scored 15, making all six of his shots.
Utah outrebounded Washington 40-23, had 40 assists on 50 field goals and shot almost 60 percent (50-for-84).
The Wizards were wrapping up a five-game Western Conference road trip and coming off a 126-120 overtime loss to the Lakers the night before. They were also resting Caron Butler's strained left hamstring instead of playing him back-to-back nights.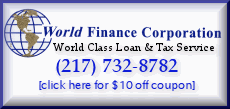 Antawn Jamison led Washington with 22 points.
Miles had never scored more than 20 and was starting for Andrei Kirilenko, who missed his second straight game with a calf injury. Ronnie Brewer also sat out with a groin injury and Ronnie Price got the start, adding 10 points as every Utah starter scored in double figures.
All but Miles were on the bench enjoying the blowout through the fourth quarter, when Miles hit Utah's 14th 3-pointer to tie the team record, then rookie Morris Almond broke it on another with 6:06 left in the game.
The Jazz improved to 33-4 at home, where they can't afford to lose down the stretch after struggling badly on the road. Utah lost Sunday at Minnesota 110-103. The Jazz still lead the Northwest Division, but Denver could catch up easily if Utah falters.
There was no chance of that Monday. The Jazz pulled away late in the first quarter, then blew the game open in the second. Utah outscored Washington 42-19 in the second quarter, tying the team record with seven 3-pointers and going 16-for-24 from the field.
The Jazz opened the second on 19-4 run, scoring 17 straight at one point, and continuing to pull away from there. Korver and Okur hit 3-pointers early in the run and Washington called timeout after Okur's put the Jazz up 46-24 with 7:36 left in the second.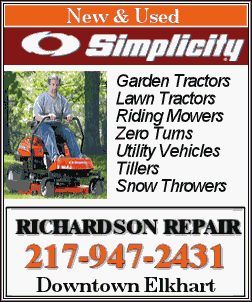 The Wizards didn't score after Roger Mason's 21-footer with 11:24 left in the second until Nick Young drove for a layup with 6:46 left, which only cut the lead to 48-26.
Brendan Haywood got Washington within 50-29 on a three-point play with 6:10 left in the period, but the 21-point margin was as close as the Wizards would get. Miles hit a 3-pointer with 31 seconds before halftime and after a miss by Washington, Williams hit another 3 for the Jazz with 3 seconds left to give Utah a 73-41 lead.
Mason scored 16 and Young added 18 points off the bench for the Wizards.
Notes: Referee Dick Bavetta officiated his 2,300th consecutive game. ... G Jason Hart was the only Utah player who didn't score. ... Korver was 6-for-6 and got a standing ovation when he was pulled early in the fourth quarter for Almond. ... Washington went 14-16 against Western Conference teams this season.
[Associated Press; By DOUG ALDEN]
Copyright 2008 The Associated Press. All rights reserved. This material may not be published, broadcast, rewritten or redistributed.