General Motors, Ford, Toyota and other automakers said Friday that their U.S. sales fell by double-digits. Nissan Motor Co. was the only major automaker to report a gain, with truck sales up 18 percent thanks in part to the new Rogue crossover and a boost in incentives. Nissan's overall sales rose 8.5 percent.
Automakers were expecting a slide in July as high gas prices continued to cut into sales of trucks and sport utility vehicles and new troubles in the auto leasing sector further wrecked consumers' confidence. July's seasonally adjusted sales rate - which shows what sales would be if they continued at the same pace for the full year - was 12.5 million vehicles, according to Autodata Corp. That's down from 17 million as recently as 2005.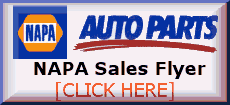 Automakers expect things to get worse before they get better.
"We expect the second half of 2008 will be more challenging that the first half as economic and credit conditions weaken," Ford's marketing chief, Jim Farley, said in a statement.
Mark LaNeve, GM's vice president of North American sales, said tightening standards for buyers with poor credit are costing the automaker sales of about 10,000 vehicles per month.
Customers looking for vehicle financing options were further squeezed late last month, when Chrysler LLC announced its financial arm would get out of the leasing business by the end of July. Automakers trying to sell trucks and SUVs returned by leaseholders are suffering big losses because the vehicles' values have declined far more than projected.
Following Chrysler's lead, Ford told dealers it would raise the price of leases on some trucks and SUVs, while GMAC Financial Services said it would stop offering leasing incentives in Canada. LaNeve said Friday that GM will watch the competition to decide whether it makes further leasing changes. Toyota said it has no plans to change its leasing strategy.
Farley said he doesn't expect the changes to have a big impact on sales because automakers will start countering the higher lease costs with an escalation of sales incentives.
That rush began Friday, when Chrysler announced new incentives for August, including a 72-month financing plan with monthly payments similar to those of 36-month lease payments.
But even if automakers get buyers into the showroom, they're having trouble matching their production with growing demand for smaller vehicles. Small cars represented 27 percent of sales industrywide in July, up from 21 percent in the same month last year, according to George Pipas, Ford's top U.S. sales analyst.
Mike DiGiovanni, GM's executive director of global market and industry analysis, said if supply constraints remain at the same pace for the rest of this year, it would cost the industry about 300,000 vehicle sales, but as the year goes on and automakers adjust production, he expects that number to go down.
Toyota said Friday it is accelerating production of four-cylinder engines and boosting production of the subcompact Yaris and the small Corolla by 40,000 units through October. Honda Motor Co. said it will adjust production of the hot-selling Civic, while GM is adding shifts to make the fast-selling Chevrolet Malibu and Cobalt cars, and Ford is boosting production of the Focus.