CLASSIFIED ADS
---
PUBLISHER'S NOTICE
Federal and state laws prohibit employment advertisements that express a discriminatory preference on the basis of race, age, sex, color, national origin, religion, handicap, or marital status.
Lincoln Daily News will not knowingly accept advertising for employment which is in violation of these laws. Our readers are informed that employment offerings advertised are available on an equal opportunity basis.
---
Part Time Customer Service Associate: We are currently hiring a Part Time Customer Service Associate to cover the locations in Central to Southern Illinois. Ideal candidates will have exceptional customer service skills and posses a positive, upbeat attitude. Retail or Restaurant experience is a plus! Mileage reimbursement paid for travel to all locations other than Lincoln. A fun, friendly atmosphere awaits the qualified candidate! Please mail or fax your resume to:
Cashland Financial Services, Inc.
Attn: Kara Ferguson
209 N Henrietta St.
Effingham, IL 62401
Fax (217) 342-1094

Send a link to a friend
---
Looking for Foster Families: Do you love children and think you are a positive role model? Do you have patience, time, and space in your home? Catholic Charities of the Diocese of Peoria located in Lincoln is accepting applications for foster families to care for children, some with exceptional needs. Many of these children have developmental delays and/or behavior disorders. They would be provided counseling and/or other services, as needed. We provide training, licensing, and continuing support services. We also provide financial reimbursement to help care for the child(ren). If you can provide nurturing care, involvement, supervision, and a stable home environment, please call the licensing/resource worker, at 217-732-3771.

Send a link to a friend
---
Event Coordinator: The Lincoln/Logan County Chamber of Commerce is seeking a highly organized, self-motivated, and outgoing professional, who enjoys working with people, to fill a part-time event coordinator position. Responsibilities include identifying and securing sponsorships, event planning, and volunteer recruitment and retention. This position requires working individually and in a team environment. The candidate must have excellent interpersonal, communication, and computer skills, and have experience with event planning and/or a degree in a related field. Please send cover letter and resume to Andi Hake at chamber@lincolnillinois.com or mail to 1555 Fifth Street, Lincoln, IL 62656. NO PHONE CALLS, please.

Send a link to a friend
---
Logan County Health Department:
Nurse Case Manager:
This 30 hour/week position requires a registered pro­fessional nurse licensed in the state of Illinois to con­duct case management for clients of the Illinois Breast and Cervical Cancer Program.
Responsibilities include ensuring that women enrolled in the program receive timely and appropriate re-screening and continuity of services, conducting an' individualized assessment of needs, planning of serv­ices, referral, monitoring and advocacy to assist clients in gaining access to appropriate services and closure when services are no longer required.
School Nurse:
This permanent part-time position requires a graduate of an accredited school of nursing, a current Illinois nursing license, at least two years of general nursing experience including current medical and community health experience, excellent observation and commu­nication skills, and good nursing judgment. A School Nurse Certificate is desired but not required.
Responsibilities include, but are not limited to, provid­ing oversight for the nursing needs of Lincoln' Community High School students; overseeing school health screenings; identifying and referring students in need of medical and dental care; consulting with parents, school personnel, physicians, clinics and other agencies on school health matters; maintaining health records on all students; Implementing the school health policy; and advising administration on the exclusion and readmission of students with infectious and/or contagious diseases.
Working hours are 6.5 hours/day for 194 days of the school year.
Home Health Nurse:
This permanent full-time position requires at least two years of recent nursing experience. Experience with Outcome Based Quality Improvement (OBQI) and OASIS Diagnosis Reporting preferred. Candidates must be able to work independently and have excel­lent communication skills.
All candidates must be dependable, enthusiastic and have a valid driver's license and reliable transporta­tion. The LCHD offers a competitive benefit package and a starting salary commensurate with education, training and experience.
If interested, complete an application at the Logan County Health Department, 109 Third Street, Lincoln,, Illinois 62656 or you may fax or e-mail your resume and cover letter to 217/732-6943 or lchd@logancoun­tyhealth.org. For more information contact the Logan county Health Department at 217/735-2317.
---
Lincoln Area YMCA: hiring staff for the Before & After School programs. Shifts are 6:30-8:30 a.m., 2-6 p.m. M-F. Must have experience working with children and some college preferred. Apply at 604 Broadway, #1 or call 735-3915.

Send a link to a friend
---
Typist: FT in professional office, M-F. Additional duties- telephone, e-mail, general clerical. Send resume to: P.O. Box 157, Lincoln or e-mail: michael@pi-pro.com

Send a link to a friend
---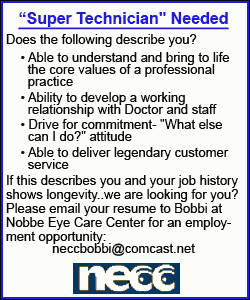 Send a link to a friend
---
Permanent Part-time sales clerk. Must be able to work nights & weekends and able to lift 30 lbs. Apply in person. Mary Todd's Hallmark 610 Broadway Lincoln, IL 62656.
---
Making a Difference at The Christian Village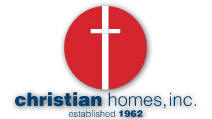 We are looking for enthusiastic, energetic, and outstanding individuals to provide compassionate care to our residents. Our seniors need capable hands and hearts of those willing to make a difference. Join our team today!

LPNs
FT & PT,
7:00am - 3:00pm
3:00pm - 11:00pm
** $1,500 Sign On Bonus **

Certified Nurses Aide
Full Time or Part Time
6:00am - 2:00pm


Send resumes or apply in person at:
THE CHRISTIAN VILLAGE
1507 Seventh St.
Lincoln, IL 62656
Email: careers@christianhomes.org
Fax: 217-735-8686
Another Quality Christian Homes
Senior Care Community
www.christianhomes.org
EOE M/F/D/V


Send a link to a friend
---
Making A Difference at the Christian Village: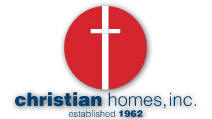 Dietary Aide - Part time. Provide accurate and timely food service to meet resident's needs in compliance with federal, state, local, and corporate requirements. Shifts will vary, experience helpful. Competitive wage & benefits. Send resumes or apply in person:
THE CHRISTIAN VILLAGE
1507 Seventh St.
Lincoln, IL 62656
Fax: 217-735-8686
Email: careers@christianhomes.org
www.christianhomes.org
Another Quality Christian Homes
Senior Care Community
EOE

Send a link to a friend
---
Making a Difference at The Christian Village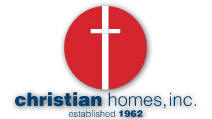 Assistant Director of Nursing: This position works full-time and utilizes a team approach to encourage and develop a skilled nursing team. Must be able to prioritize and possess an attention to detail and quick decision making skills to improve resident outcomes. Must possess a current IL RN license with long term care experience. Experience caring for the elderly is essential. We offer an excellent benefits package in a dynamic workplace.
Please forward your resume or apply in person to:

THE CHRISTIAN VILLAGE
1507 Seventh St.
Lincoln, IL 62656
Fax: 217-735-8686
Email: careers@christianhomes.org
www.christianhomes.org
Another Quality Christian Homes
Senior Care Community
EOE M/F/D/V

Send a link to a friend
---
Radio Advertising Salesperson: WLCN 96.3 Radio in Atlanta is expanding its advertising sales dept. & is seeking a self motivated salesperson for the Lincoln area. Knowledge of area and local business contacts a+. Dependable transportation & ability to contribute to the team a must. Flexible hours. Generous salary & commission. Send resume to:
WLCN,
P.O. Box 505,
Atlanta, IL 61723
or email to: lincolncountry@yahoo.com
EOE

Send a link to a friend
---
We are a leading vision care organization with 18 offices throughout central Illinois. Our Lincoln office needs an experienced
office manager with a minimum of two years experience. Strong sales, proven leadership abilities, and the ability to motivate your TEAM is required. Optical experience desired, but we will train the right person. We offer attractive hours Monday through Saturday. Position also offers competitive salary and benefits.
Email cover letter including salary history along with resume to hr@bardoptical.com
Bard Optical,
Attn: HR,
7720 N. Crestline Dr.,
Peoria, IL 61615
or fax to 309-693-9754.
Send a link to a friend
---
Registered Nurses: New state of the art child and adolescent psychiatric facility is seeking Registered Nurses. Current State of Illinois registered nursing license is required. Experience as a registered nurse in a psychiatric health care facility is preferred. Competitive benefits package, including shift differentials for evenings, nights, and weekends. Interested applicants should send résumé and cover letter to:
Lincoln Prairie Behavioral Health Center,
Attn: HR,
5230 South 6th, Springfield, IL 62703
or download an application at www.psysolutions.com EOE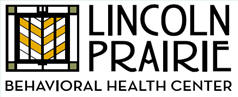 Send a link to a friend
---
Neal Tire & Auto Service: is accepting applications for a General Service Technician. The successful candidate will have a valid drivers license & verifiable experience in general automotive service, including tire service & repair & oil change. Full time position offering a competitive starting wage & an excellent benefit package which includes health & dental insurance, vacation & retirement plans.
Bring your resume or work history to:
Neal Tire - 451 Broadway
EOE Drug free workplace


Send a link to a friend
---
Are you underemployed? Thinking about a new career? Here's your chance to make a change! MWCI, an area leader in machining, welding and tube bending, is seeking highly motivated individuals for second and third shift positions. Openings currently exist for:
Experience preferred, but we are willing to train the right people. In addition to our attractive benefit plan, we offer a competitive hourly rate. Qualified applicants apply at: MWCI, 70 Commerce Dr., Morton, IL or e-mail opportunities1@mortonwelding.com.

Send a link to a friend
---