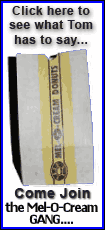 And while it's not yet clear what role Favre will play once he reports to Packers camp Monday, Aaron Rodgers says he's ready for a potential competition with Favre after serving as his backup for three seasons.
"I'm a competitor. I'm going to compete," Rodgers said after a scrimmage Sunday night. "This isn't going to be easy. It's going to be a dogfight. And I know if they do open it up to competition, not a lot of people give me a chance, but I believe in myself and I'm going to be the best I can be and let coach decide from there."
Packers coach Mike McCarthy said he hasn't decided what direction his quarterback situation will take. Given Favre's track record of waffling on his football future, McCarthy first wants to talk to Favre on Monday before he makes any decision on opening the job up to competition.
"There have been no promises," McCarthy said. "Once again, there has been indecision throughout Brett's path back here to Green Bay. It's important for us to sit down and communicate."
The NFL announced Sunday that Favre will be reinstated and added to the Packers' active roster on Monday. Commissioner Roger Goodell had held off on granting Favre's request for reinstatement for nearly a week, hoping Favre and the team could resolve their standoff.
"Although we built this year around the assumption that Brett meant what he said about retiring, Brett is coming back," said team president and CEO Mark Murphy. "We will welcome him back and turn this situation to our advantage."
A private plane carrying Favre, wife Deanna and agent James "Bus" Cook arrived in Green Bay shortly after 8 p.m. EDT Sunday night. Favre exited the plane and waved to a crowd of a few hundred fans gathered at the airport -- in a severe lightning storm, no less -- before driving off in an SUV.
The reinstatement will become effective at 1 p.m. EDT Monday, when Favre will be added to the Packers' active roster. By reinstating Favre, Goodell is following through on a recent promise to force action.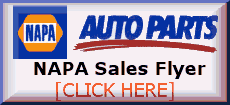 "I'm happy," veteran receiver Donald Driver said. "I'm excited. It's good to have him back in the house."
Earlier this week, the team offered Favre a long-term, multimillion-dollar marketing agreement that likely would have kept him retired. But Favre's decision to report to camp makes such an agreement far less likely.
A trade remains a possibility. The Milwaukee Journal Sentinel reported on its Web site late Sunday night that the Packers have had preliminary contact with the Vikings on a potential trade for Favre.
"Frankly, Brett's change of mind put us in a very difficult spot," Murphy said in a statement released by the team. "We now will revise many actions and assumptions about our long-term future, all predicated on Brett's decision last March to retire.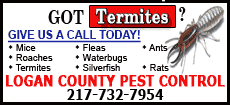 "As a result of his decision, we invested considerably in a new and different future without Brett and we were obviously moving in that direction. That's why this wasn't easy. Having crossed the Rubicon once when Brett decided to retire, it's very difficult to reorient our plans and cross it again in the opposite direction -- but we'll put this to our advantage."
Could reorienting their plans include a competition between Favre and Aaron Rodgers for the starting job? Team officials have maintained that if Favre returned to the Packers, it would be in some role other than as the starter -- a job that belonged to Rodgers.