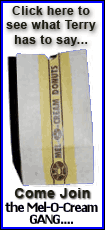 I think what is more mind-blowing is when you analyze how the Redbirds are getting it done. Going into the weekend, the Cards were batting something like .212 with runners in scoring position for the month of May! Up until this most recent West Coast road swing, Redbird starters were 5-7 with an ERA over 5.00-plus in their previous 12 starts. That sounds a lot more like last year's disastrous results than it sounds like a team vying for the divisional lead!

Then how is St. Louis among the leaders? That, my friends, is a very good question. Well, for starters, take the starters (how's that for a play on words? -- and they say I'm no journalist). In April, Cardinal starting pitchers were 15-5 with a sparkling 3.30 ERA. I don't have to tell you that if they keep that up, they'll be in the race a lot longer than yours truly told you they would!
Or, how about the play of Ryan Ludwick? The casual baseball observer may not even know that he emerged onto the scene at the end of last season. Since his insertion as a regular starter, he is among the top three players in all of MLB in slugging percentage, homers and RBIs. Not bad for a kid who has struggled with injuries the last two to three seasons.
And what about the new guy ... third baseman Troy Glaus, who had the unenviable task of replacing fan-favorite Scott Rolen? Oh, he's only hitting .280 with 32 RBIs, which is one more than a teammate named Pujols and good for 13th in the league!
And speaking of Sir Albert ... he's only humming along at a .351 batting average, 11 homers, 31 RBIs and has failed to reach base in, I think, only two ballgames! Ho-hum!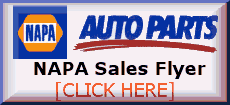 Don't forget the leadoff work of Skip Schumaker, who is hitting a solid .301 and playing fantastic defense. And speaking of stingy D, have you happened to see Rick Ankiel throw anybody out lately? Just kiddin' ... that guy is sic!
Even Aaron Miles is contributing even more than he did last year, currently hitting a robust .323. And don't look now, but enigmatic shortstop Cesar Izturis, who was a desperation signing mostly for his glove late in the proceedings, is carrying a .327 average over the last four games!
I talked a little about the hitters because I didn't want to forget about them. I also wanted to point out that this is a true epitome team and will only continue to produce these successful results if and only if all 40 members of the roster (24 at a time) continue to battle and claw their way to victory. Chicago is better on paper, so St. Louis will have to display more grit and heart.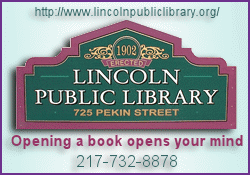 I was remiss and didn't say enough about the pitching. But what can you say about Todd Wellemeyer? Wasn't he a pitcher left on the scrap heap by the Kansas City Royals? If they leave you for dead ... you're dead! Not so fast, my friend. Enter Dave Duncan ... Cardinal pitching coach extraordinary and career resurrecter. He gave Wellemeyer a plan. In his 20 Cardinal starts going into this road trip, Wellemeyer has gone 7-2 and fashioned a 3.45 ERA. You're probably reading this in your office and thinking to yourself, "Hey, that's not too bad." That's what makes you readers some of the most astute in the sports world. Not only is that not too bad, but it's as good or better than anyone in baseball over their last 20 starts (as always ... I implore you to look it up, and you'll be as surprised as I was when I discovered the results). BTW, the Cards are 14-6 in the games that he started. He's also in the top 10 when it comes to strikeout ratios and may even assist the team trainer in his spare time for all we know.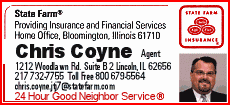 What I'm trying to tell you is that if a reclamation project can produce that kind of results, what kind of effect do you think that's having on the rest of the Cardinal staff? One word: profound. I think Adam Wainwright and Braden Looper will be fine ... though they've had to carry enormous weight the last two seasons. Joel Pineiro hasn't been that bad either ... just has pitched into some bad luck on a couple of outings, and he needs to pitch deeper into games. But all in all, the starters have been stellar.
The bullpen hasn't been bad either. Outside of the Jason Isringhausen meltdown, you'd have to give this Redbird contingent pretty high marks. Put it another way and St. Louis isn't still hanging around without them. I'll write more about them in the future.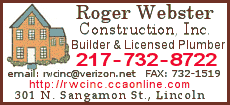 Going into the season, this wasn't a team that I thought Tony La Russa would excel with. In the past he's been great with veteran-laden teams. I just thought that this team would be too young and too inexperienced to make much noise. However, if they're gonna fight for their right ... and if they're going to be mentally tough night in and night out ... maybe they can hang around awhile this season.
I'm cautiously optimistic and just going from one holiday to the next. I'll be working this one while most of you are playing, but if the Cards are still in contention come July 4, it could shape up to be a fun season. In the word of Cardinal great Joaquin Andujar, "Youneverknow?!"
[By JEFF MAYFIELD]
Respond to the writer at jeffmayfield@centralwired.com.