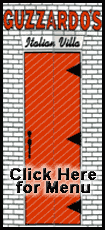 The Dodgers salvaged a split of the four-game series and sliced Arizona's NL West lead to one game.
Ramirez hit an RBI single in the first inning, doubled in a run in the second and went deep in the fifth for career homer No. 512, passing Mel Ott and moving into a tie with Eddie Mathews and Ernie Banks for 20th place.
Ramirez is 8-for-13 with five RBIs in three games since Thursday's three-way trade with Boston and Pittsburgh.
His second home run with the Dodgers traveled an estimated 436 feet into the pavilion seats in left field on a 1-2 pitch from reliever Billy Buckner. It came one pitch after Ramirez ran out a grounder behind third base at full speed and had to take a slow walk back to the plate when the ball was ruled foul.
Curtain calls and chants of "Man-ny! Man-ny!" have quickly become commonplace at Chavez Ravine since the 12-time All-Star came over from the World Series champion Red Sox, who are paying off the remaining $7 million of Ramirez's 2008 salary.
Ramirez capped first four-hit game since June 1, 2007, with an infield single in the ninth and scored on a triple by Pablo Ozuna, who replaced second baseman Jeff Kent in the field in the eighth. Matt Kemp, whose career-best 19-game hitting streak ended Saturday, had a homer and RBI single for the Dodgers.
Jason Johnson lasted just 4 1-3 innings for Los Angeles and left with a 5-3 lead after surrendering a solo homer to Stephen Drew and a walk to Orlando Hudson. The right-hander, making his second spot start in place of Brad Penny, allowed five hits after pitching six scoreless innings in a 2-0 victory over San Francisco on Tuesday.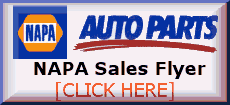 Penny, whose fastball was clocked as high as 96 mph during Saturday night's rehab start with Triple-A Las Vegas, will rejoin his teammates in St. Louis for the start of a six-game road swing. He is scheduled to pitch Friday night at San Francisco. He hasn't pitched for the Dodgers since June 14 because of shoulder tendinitis and bursitis.
Brian Falkenborg relieved Johnson and retired both batters he faced. Cory Wade (2-1) worked 1 2-3 innings to get the win.