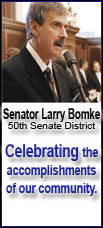 Campillo (6-4) improved to 3-0 in his last five starts. The 29-year-old rookie has allowed only four runs in that span, lowering his ERA to 2.58. He had six strikeouts and did not walk a batter.
Campillo, a right-hander, joined rookie Jair Jurrjens as new leaders of a rotation that has lost Tim Hudson and John Smoltz to season-ending injuries. Hudson confirmed Saturday he will have season-ending elbow surgery; Smoltz already has had shoulder surgery.
Campillo stranded runners on second and third in the seventh by striking out Jason Kendall and pinch-hitter Rickie Weeks. Campillo helped to create the jam with his throwing error to first after fielding a bunt by Gabe Kapler. The error allowed Russell Branyan, who hit a one-out single, to run to third as Kapler advanced to second.
Jeff Bennett and Will Ohman pitched the eighth, and Mike Gonzalez finished the shutout in the ninth.
Mark Kotsay and Omar Infante had run-scoring doubles in the Braves' two-run first inning. Campillo reached on Branyan's fielding error in the fifth and scored on Yunel Escobar's groundout. Escobar added a run-scoring single off Seth McClung in the seventh.
The Braves took advantage of McClung's control problems in the eighth. McClung hit Casey Kotchman with a pitch and walked Infante. With one out, Jeff Francoeur drove in Kotchman with a single to center.
McClung walked three batters and gave up two runs in 1 1-3 innings.
The Braves, who scored only two runs in losing the first two games of the series, earned only their second win in their last nine games.