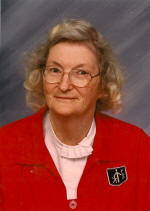 Edna Howerton Smallwood

Send a link to a friend
[August 14, 2008] Edna Lavela Howerton Smallwood, 79, of Lincoln, died Sunday, Aug. 10, 2008, at Maple Ridge Care Centre.
Visitation will be from 5 to 7 p.m. Thursday at Holland Barry and Bennett Funeral Home.
Her funeral will be at 11 a.m. Friday at the United Pentecostal Church.
Burial will follow in Bower-Templeman Cemetery, rural Logan County.
She was a caregiver to many and a foster grandparent for several years.
She was born April 13, 1929, in Ben Franklin, Texas, to the late Wilton Lee Dickson and Mary Evelyn Boss.
She is survived by her daughter, Cynthia Jayn Howerton-Griswold (and husband Geoffrey J. Griswold) of Lockport; one son, Scott L. (and wife Debbie) Howerton of Cadet, Mo.; a daughter-in-law, Carol Ann Howerton of Decatur; and three grandchildren, Sheri Michelle Howerton, Christina Ann Howerton and Bruce Michael Howerton Jr., all of Decatur.
She was preceded in death by her first husband; two sons, Bruce M. Howerton Sr. and Steve Robert Howerton; and her siblings, Gervis Ousley, Jodi Mae Hicks, Maggie Ousley and Sidney Dickson.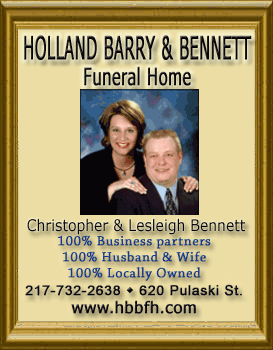 She was a member of the United Pentecostal Church in Lincoln.
She cherished her grandchildren.
Memorial donations may be made to the family.
Click here to send a note of condolence to the family of Edna Howerton Smallwood.