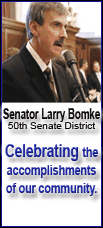 Beginning Aug. 25, Cara Gravlin, a certified nurse practitioner, will present a series of informational "Health Capsules," interactive workshops designed to give attendees a shot in the arm where medical knowledge is concerned. Gravlin works with SIU School of Medicine in their Springfield office and the newly opened Mount Pulaski Clinic, at 509 E. Chestnut in Mount Pulaski. The clinic has been open since April and has been well-received in this small community, which has been without a doctor's office since last year.

The Health Capsules are designed to provide information and support for folks experiencing health difficulties, in addition to preventive measures.
The first workshop focuses on the heart. The session will provide free blood pressure screenings, information on risk factors, and background on ways to minimize the chance of developing heart disease and to prevent heart attacks.
There will be opportunity for informal discussion with the nurse practitioner as well. "People need to know what questions to ask their physician," Gravlin says. "What tests should be performed on a healthy 50- or 60-year-old? What should you expect when you have a known risk? We'll give you information that will help you communicate better with your doctor."
While Gravlin hopes for feedback from workshop attendees to plan future workshops, she envisions programs dealing with Alzheimer's disease, Vial of Life (a plan to preserve vital health information for use in an emergency situation), diabetes and cancer screenings.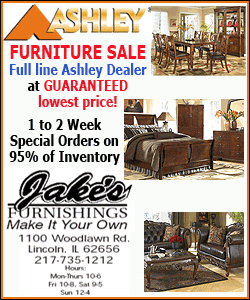 The first workshop, "Heart Disease -- Risk Factors and Prevention," will be at Zion Lutheran Church's cafeteria, 203 S. Vine in Mount Pulaski, on Aug. 25 at 7 p.m. Anyone interested is welcome to come.
Mount Pulaski Clinic opened for business in April as an extension of services offered at SIU School of Medicine. The clinic was inspired by Mary Brown, a registered nurse and lifetime resident of the community. In 2007, the town's doctor closed his doors to pursue work at BroMenn in Bloomington, leaving Mount Pulaski without a doctor for the first time since the 1800s. Brown knew a health clinic would be well-received in Mount Pulaski.
Brown signed on to act as nurse, and Gravlin, her co-worker in Springfield, jumped at the chance to provide care as nurse practitioner two days a week, Mondays and Thursdays from 8 a.m. until 5 p.m. Gravlin specializes in adult primary care covering ages 16 and up. She is supported in her work by Dr. David Resch, a Springfield physician for SIU who collaborates and oversees the work in Mount Pulaski.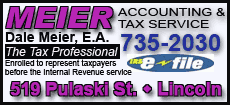 SIU School of Medicine has seen the need for rural health care and decided to open the clinic in the same offices the previous doctor used, just off Route 121 at 509 E. Chestnut St., beside Subway. The clinic's goal is to continue to provide care to more patients and eventually open their doors more days in the week and provide care to all ages.
If you have any questions regarding the Health Capsules or establishing care at the clinic, contact Mount Pulaski Clinic on Mondays or Thursdays, 7:30 a.m.-5 p.m., at 217-792-3442.
[From Jo Hilliard, Mount Pulaski Clinic]
Previous related article