County finally gets good look at finances
Annual audit back on track

Send a link to a friend
[August 15, 2008] Logan County officials are getting their first look in years at more solid financial numbers. Auditor Helen G. Barrick, from Clifton, Gunderson, LLP, CPA and Consultants, presented a preliminary draft of the 2007 audit during the Thursday morning county finance committee meeting.
The 2007 audit is the first in several years that will come in on time, and it represents the third annual audit that would be completed this year. Audits fell behind due to accounting complications after the county changed software and computer systems in 2005.

Barrick told committee members, "I know you had to do this budget almost in the blind. You did a fabulous job."

She said that the audit was created while working through the ills of the old computer system but that it would be getting better this year, with little of that problem remaining for the following audit.

Barrick said that there may be some shifting of figures after the county department heads finish their review. They know what certain figures were used for and where they might need to be moved. This would not affect the bottom line.

She said, "I think these numbers are solid." She said that the audit would receive their "unqualified opinion," which says that the figures are significantly correct.

Finance chairman Chuck Ruben presented the audit findings to the full board in the evening. It looks like the general fund will close out the 2007 year with a $522,662 balance. This is the figure expected to be brought forward and rolled into the 2008 budget when it is audited, Ruben said.

Ruben added that Barrick recommends having at least 20 percent of the county expenditures in reserve.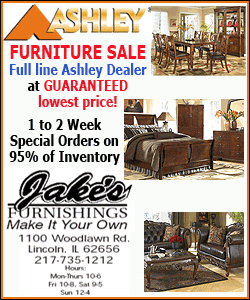 The county expenditures were almost $6 million. For Logan County that amount should be a minimum of $1.2 million. Current figures show that if all the other funds with balances were combined with the general fund, there would be $905,364 in reserve, which is close, but not as close as Ruben said he'd like it to be.
One of the audit's most important roles is to provide figures for the upcoming budget. It is with relief that the finance committee enters this year's budget hearings. The hearings begin Monday morning and continue on Tuesday. The new fiscal year begins on Dec 1.
Another role the audit serves is to verify financial standing. It is required in some instances to attain grant funds. The health department currently needs a copy of this audit and will get it as soon as it is finalized to submit for a grant that would allow the construction of three dental care rooms to begin.
Pat O'Neill thought the general fund figure was substantially lower than in the previous year.
"No, this is right where we were. We're almost dead even with where we were," Ruben said.
[By JAN YOUNGQUIST]
Past related article