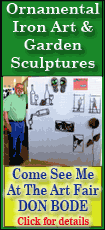 Perhaps spectators were holding out for the evening session, when Tyson Gay, Usain Bolt and Asafa Powell - the three fastest men in history - were to resume their pursuit of gold in the men's 100.
"I can't wait. The guys all look great," said Sanya Richards, the American who's favored in the women's 400 meters and turned in the day's fastest qualifying time. "It's definitely going to be the most exciting final we've had in a very long time in the men's 100."
The women's dash got started with little intrigue for the fans, perhaps, but plenty for the competitors. Even for Williams, who was joined in the quarterfinals by U.S. teammates Torri Edwards and Muna Lee, along with the Jamaican trio of Kerron Stewart, Shelly-Ann Fraser and Sherone Simpson.
"It's nerve-racking, the first round even," said Williams who finished second in her heat in 11.38 seconds, a mere 0.01 behind Christine Arron of France. "You don't want to go out there and take it for granted - then you're going to mess up."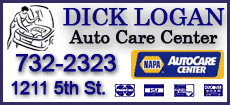 Williams didn't mess up Saturday, nor did any of the favorites in her event or the others in which there was qualifying competition Saturday morning.
Richards won her heat in 50.54 seconds, then sat alongside U.S. teammate Dee Dee Trotter to see whether Trotter would qualify. Trotter was fourth in the opening heat, and only the top three automatically qualify, but she did make it in as one of the three next-fastest.
The first track and field medal awarded Saturday went to Valeriy Borchin of Russia in the men's 20-kilometer walk. He won by finishing in 1 hour, 19 minutes, 1 second - 14 seconds ahead of 1996 gold medalist Jefferson Perez of Ecuador. Jared Tallent of Australia won the bronze.
Perez collapsed shortly after the race ended and was taken away on a stretcher. After medical attention for dehydration, he was back on his feet.
In qualifying for the women's pole vault, Yelena Isinbayeva - the Olympic and world champion and world record-holder - waited and waited for her first attempt until the bar went up to the automatic qualifying height of 15 feet, 1 inch. She cleared that with plenty of space to spare, joining American rival Jenn Stuczynski - who cleared 14-9 - in the final.
Williams only rarely wins or even impresses when it comes to racing in the 100 at a regular meet. But Williams is as good as it gets at Olympics and world championships, when there are four rounds to navigate before medals are awarded.