Pinch-hitter Emil Brown doubled off Horacio Ramirez (1-2) leading off the ninth and pinch-runner Cliff Pennington was sacrificed to third. Chicago manager Ozzie Guillen replaced Ramirez with reliever D.J. Carrasco, who worked a full count on Suzuki before Oakland's catcher hit his sixth home run of the season over the left-field wall.
It was Suzuki's second career walkoff home run and his second pinch-hit homer this year.
Jack Cust added a pair of home runs for the A's, who had lost four of their previous five and 17 of 20.
Huston Street (3-5) pitched a scoreless ninth inning to earn the win for Oakland, which won for just the fifth time since the All-Star break.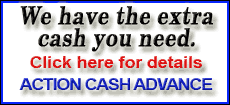 Carlos Quentin hit his 33rd home run for Chicago to tie Philadelphia's Ryan Howard for the major league lead but it wasn't enough as the White Sox lost for only the fourth time in their last 11 games. They fell into a first-place tie with Minnesota in the AL Central. The Twins beat Seattle 9-3 earlier in the night.
Quentin wasn't hit by a pitch, snapping a streak of six games in which he had been. Quentin became the only player since 1920 to get hit by a pitch in that many consecutive contests, according to Elias Sports Bureau.
A.J. Pierzynski also homered as part of a three-run first inning for the White Sox, who led 4-2 going into the bottom of the eighth before Oakland rallied with three home runs over the final two innings.
Mark Ellis and Cust hit solo homers in the eighth off Octavio Dotel to tied the game for Oakland.
White Sox starter Gavin Floyd carried a shutout into the sixth before Cust's two-run homer pulled Oakland to 3-2. Cust's home run came after Chicago third baseman Juan Uribe dropped Frank Thomas' pop-up in foul territory for an error. Thomas then singled, and one out later, Cust homered.
It was only the third time in the last 20 games that Cust has homered. He who went into the game having struck out in a team-record 19 straight games but ended the streak and went 3-for-3 with three RBIs.