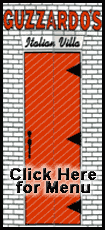 "We do want to have a long-term relationship with Brett," Packers president and CEO Mark Murphy said in a news conference after Favre was traded last week. "He will always be a Packer and he's very important to this organization."
According to the a draft of the agreement obtained by Sporting News Today and its sister publication, The Business Journal Serving Greater Milwaukee, the Packers' proposed 10-year deal for Favre included a line of clothing, merchandise and collectibles. The Packers Pro Shop would have become the exclusive distributor of autographed Favre memorabilia, and Favre would sign 300 items a year for the team's use.
Favre also would have been required to make 10 personal appearances each year - including two private hunting or golfing trips - and a blog would have been created for Favre on the team's Web site.
The Packers began putting together a marketing deal for Favre soon after he announced his retirement in March. They are expected to revisit the idea once Favre really retires.
In a chat with fans on packers.com last week, Murphy said he intends to reach out to Favre "at the appropriate time" to finalize a formal relationship. Packers coach Mike McCarthy said last week that he would consider bringing Favre back to work with the team's quarterbacks in training camp after his playing days are over.
"He's a Green Bay Packer," McCarthy said. "He wants to come back here, he wants to be welcome back here."