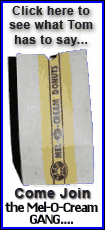 A judge on Friday set a new trial date of March 3, 2009. It had been previously set for later this month, which would have been unusually fast for a murder case.
Prosecutors say the suspects shot Taylor in November during a robbery attempt at his Miami-area home. Taylor, an All-Pro safety, was unexpectedly home because of a knee injury.
One of the men, 20-year-old Venjah Hunte, pleaded guilty in May under a deal that calls for him to serve 29 years in prison.
The remaining four men have pleaded not guilty. They are being held without bail and face possible life in prison if convicted.