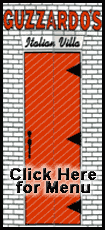 "I just didn't want to have to go through the pain, so I just did everything I could to have the best restart I could, and it worked out great," Edward said after racing away to his fifth win of the season.
And Edwards hopes that's just a preview of what's coming up in the Chase for the championship.
"We're winning races," Edwards said. "We're gearing up for the Chase. I'm feeling stronger than ever. We're here to win championships. That's what we're shooting for."
With just three races remaining until the start of the 10-race Chase, Edwards closed the gap on series leader Busch with his second victory in the last three races. Edwards also completed a rare weekend sweep on the 2-mile Michigan oval, adding the win in the 3M Performance 400 to a victory Saturday in the Nationwide Series event.
While the 23-year-old Busch has had a great season, winning eight times and building a big lead in the regular-season points, Edwards, who turned 29 on Friday, has kept the youngster in sight.
When the 12-man Chase begins next month at New Hampshire, all of the eligible drivers will be seeded, with 10 bonus points added to their base total of 5,000 for each victory. Edwards lost one 10-point bonus because of a penalty early in the season, but would still be just 40 points behind Busch if the Chase began next week.
"The greatest part is we didn't give up more bonus points to Kyle," Edwards said. "He's just so strong. Every time I win and he finishes second that's really a 20-point spread for us. That's what we have to keep doing, is to try and win the next three events and go into this Chase on even ground."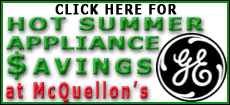 Busch knows he has a battle on his hands.
"Carl's right there," he said. "He has been all year. Yeah, it's a 20-point swing. We've got to live with it. Hopefully, we can make it up someplace else."
Busch was just ahead of Edwards when they pitted under caution on lap 180 of the 200-lap event, but Edwards won the race out of the pits.
David Ragan and June Michigan winner Dale Earnhardt Jr. had stayed on track and were running 1-2, but Edwards easily passed them on the restart on lap 183 to retake the lead, then held off Busch on two more restarts, including the final one with just four miles remaining.
The victory gave Roush Fenway Racing co-owner Jack Roush his 19th overall victory and 11th Cup win -- tying the Wood Brothers for the record -- at the Michigan track, just down the road from his headquarters in Livonia, Mich.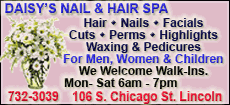 Edwards became only the second driver to win both races on the same weekend at Michigan. Former Roush driver Mark Martin did it in 1993.
"The key was my crew today," Edwards said. "My guys did an unbelievable job getting me off pit road."