Santana (11-7) retired his first 10 hitters before Jack Wilson singled and Freddy Sanchez reached on an error in the fourth. Wilson had two hits for the Pirates, who have dropped four straight and seven of nine.
Santana threw 85 of 113 pitches for strikes en route to his eighth career complete game and second this season. His previous shutout was June 19, 2007, when he blanked the Mets for Minnesota.
The left-hander's third career three-hitter gave the Mets six consecutive road wins for the first time since 2001. The two-time AL Cy Young Award winner struck out seven, including Adam LaRoche three times, and didn't walk a hitter.
The Mets, who acquired reliever Luis Ayala from Washington before the game for a player to be named, didn't need to rely on their struggling bullpen, which had trouble closing out wins in the first two games of the series.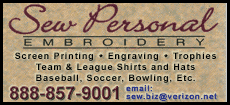 New York went ahead early against Pittsburgh for the third game in a row.
Daniel Murphy drew a four-pitch walk to lead off the second against Jeff Karstens (2-2). After Fernando Tatis struck out, Schneider hit his fourth home run into the right-field seats.
Schneider's two-out RBI single down the right-field line in the fourth scored Beltran from first after he was running on the pitch. The three RBIs were the catcher's first in 44 career at-bats at PNC Park.
Beltran homered leading off the sixth.
Karstens went six innings, allowing four runs and nine hits.