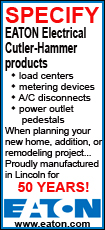 The two cars have combined to win 14 of Toyota's 15 victories in 25 Nationwide races this season. To temper the domination, NASCAR last month ordered all Toyota teams to cut about 15 horsepower in their motors.
NASCAR vice president of competition Robin Pemberton said the magnets were a quarter-inch thick and their placement was an attempt to hide how much horsepower the Gibbs motors still have even after the rule change.
"The intention was to manipulate the numbers that we get when we get our information and data off the dyno," Pemberton said.
Joe Gibbs Racing president J.D. Gibbs said he and his father, owner Joe Gibbs, had no prior knowledge of their crew members intent and apologized to NASCAR and Toyota.
"That was a really poor, foolish decision on the part of our key guys," J.D. Gibbs said. "A couple guys chose to make a decision there that really impacts all of us."
Gibbs said he wasn't sure the crews tried to manipulate the dyno numbers. The JGR teams, behind esteemed engine builder Mark Cronquist, are thought to have some of the strongest motors in the industry.
"I know they were probably frustrated from the standpoint that wanting to show that, 'Hey, we have less horsepower than ever before' and they wanted to make it look like we're handicapped even more than we actually were," Gibbs said. "I understand that, but that's not an excuse.
"The engine shop, that's kind of a badge of honor. You win that engine dyno, good for you. That's kind of how we felt in the past few years, and Mark Cronquist and those guys really feel like they want to win that thing.
"The way I look at it, to come back after you've been chopped, to come back and win it again, that's awesome," Gibbs noted. "That's a great story. That wasn't able to be told."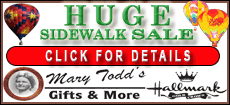 Pemberton said NASCAR will meet this week to decide how JGR will be punished.
"I anticipate that we haven't seen the end of it yet," Pemberton said.
But J.D. Gibbs vowed the team will address the incident in-house.
"(We'll) figure out exactly what happened and those that were responsible," Gibbs said. "There's going to be punishment for that. That's just part of life. You can't do that."
Joe Gibbs echoed his son's thoughts in a sharply worded statement.
"If this alleged incident proves true, it goes against everything we stand for as an organization," the former Washington Redskins coach said. "We will take full responsibility and accept any penalties NASCAR levies against us."