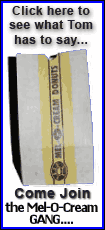 He limped out of the block at the starting gun, took a few awkward steps, then stopped and limped again when the second gun sounded to signal a false start. No one is disqualified by an initial false start, yet Liu tore the pieces of paper with his number off each leg and immediately headed for a tunnel, stepping gingerly all the way with what the coach of China's track team said was a right foot injury.
"He couldn't imagine the pain he was suffering," coach Feng Shuyong said at a news conference Liu didn't attend. "Let me repeat: Liu Xiang will not withdraw unless the pain is unbearable."
While the other entrants in his heat prepared for the restart, Liu took a slow, painful walk along a concrete path leading away from the rust-colored track where he was supposed to thrill a nation of 1.3 billion people.
Instead, he sat against a wall alone, that smiling face that adorns so many advertising billboards now sullen. At that moment, some members of the Chinese media watching the scene unfold on a TV under the stands began to cry while thousands of his disappointed countrymen were heading for the exits.
"I feel very sad for Liu Xiang," said 67-year-old retiree Liu Guixiang. "After Liu Xiang's injury, I won't bother coming back to the Bird's Nest for more."
Had this been any other competition, in any other setting, it seems safe to say Liu wouldn't even have shown up at the stadium himself on this day.
"When you see the crowd, you realize why he had to come out," said Britain's Allan Scott, who was surprised when he glanced across the lanes and didn't see Liu ahead of him in the final heat.
Liu's personal coach, Sun Haiping, said Liu was bothered by a right foot injury that has lingered for six or seven years -- and that the pain intensified Saturday. Sun's shoulders shook and he wiped away tears as he spoke about Liu's withdrawal.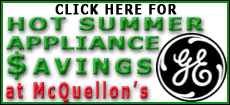 Feng said the injury is where the Achilles tendon attaches to Liu's right foot, "his takeoff foot, so there is a lot of stress on that area."
There were signs of trouble as soon as Liu made his first appearance on the Bird's Nest's big video screens. Once on the track, he stopped after clearing two hurdles during the warmup period, then crouched down and favored his right leg as he walked back to the starting area.
He peeled off his red shirt when others were lining up behind the blocks and seemed to wait forever before pulling a new jersey over his head.
"In watching warmups, we could see he wasn't quite as strong as you expect him to be," said former world record-holder Colin Jackson. "But we didn't know it was as bad as it turned out to be."
Liu's hamstring problem forced him to pull out of a meet in New York on May 31 -- the same night Usain Bolt first broke the world record in the 100 meters.