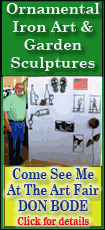 Coach Marvin Lewis said the shoulder popped out and back into place on the field. Medical tests found no fracture.
"I think he should be ready by the opener," Lewis said. "Some of these things come back right away, and they're ready to go."
The Bengals already were missing Pro Bowl receiver T.J. Houshmandzadeh and running back Rudi Johnson. Both of them have missed the first two preseason games with hamstring injuries.
Detroit got the better of it in the first quarter, when both teams played their starters.
Jon Kitna had a perfect passer rating of 158.3 for the second straight game. Playing in the stadium where he started the Bengals' resurgence in 2003, Kitna was much better than Carson Palmer, the No. 1 draft pick who took his place in Cincinnati.
Right away, Kitna tested a redesigned Bengals defense that has the cornerbacks aggressively covering receivers. He threw a 40-yard pass to Calvin Johnson on the opening play, letting the receiver beat cornerback Leon Hall on a sideline route.
That drive came up short in part because of an offensive pass interference penalty on Roy Williams. The next time the Lions got the ball, Kitna threw a 27-yard touchdown pass to Johnson, who ran past cornerback Johnathan Joseph for an easy score.
Kitna completed his three passes for 76 yards and a touchdown, leaving him 9-of-10 for 146 yards with a pair of touchdowns in the preseason.
In an ominous sign for the Bengals, Palmer was repeatedly hit as he threw and got sacked once. He was only 6-of-13 for 50 yards with the one costly interception. He led Chad Johnson a bit too much, giving Kelly a chance to knock the ball free and grab it in the air.