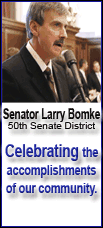 Neither will the whole world.
Phelps took down the grandest of Olympic records Sunday in the final event at the pool, helping the Americans rally for a world-record win in the 400-meter medley relay. That victory, one more than Mark Spitz managed at the 1972 Munich Games, assured him a place in sports history and a legacy of, well, does he even need one?
Wait, there's more. In his pursuit of Spitz, which actually began four years ago with six gold medals in Athens, Phelps became the winningest Olympian ever with 14 victories, five more than any other athlete.
Even though the Americans have never lost the medley relay at the Olympics, the latest gold was hardly a breeze. When Phelps dived into the water for the butterfly -- the third of four legs -- the Americans were third behind Japan and Australia.
But Phelps, swimming the same distance and stroke that he used to win his seventh gold a day earlier, powered back to the front on his return lap, passing off to Jason Lezak with the Americans in front. Australia's Eamon Sullivan tried to chase down Lezak and appeared to be gaining as they came to the wall. But Lezak touched in 3 minutes, 29.34 seconds -- the seventh world record of Phelps' remarkable run.
Afterward, Phelps gathered his three mates in a group huddle, then hugged each one of them separately. He thanked them for their role in the last of his three relay wins. They congratulated him for his remarkable feat.
"It was cool," backstroker Aaron Peirsol said. "We got to be a part of it."
Another member of the relay team, breaststroker Brendan Hansen, was most impressed by the way Phelps detached himself from all the hype once he got away from the pool. He'd set a world record in the morning, then go back to the village and act like nothing had happened.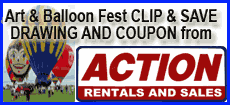 "I'd be like, 'Do you realize what you're doing?'" Hansen said. "And he'd be like, 'Man, the pizza is good today.'"
But deep down, Phelps was soaking it all in -- the glory and the minutiae. He had all the medals hanging in his room. By the end of the games, Hansen quipped, they resembled a wind chime.
As much as he relished the actual races, what he really seemed to treasure most were those behind-the-scenes moments. Unlike Spitz, who was viewed as aloof and even arrogant by his fellow swimmers, Phelps got along with all his teammates, even though they all knew he was in a league of his own.
He hung out with them during his down time in the athletes' village, playing cards and the world-conquering game Risk. He made a point to engage the Olympic rookies he didn't know very well. He did what lots of other 23-year-olds did -- play hip-hop music and text his buddies.
"I just wanted to make sure I took every single moment in and every single swim in, every single moment with my teammates, so I would remember them," Phelps said. "I don't want to forget anything that happened."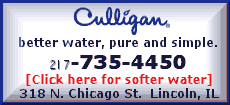 No one else does, either.
Everyone at the pool was mesmerized by Phelps, even if they were competing for another country.
"I couldn't care less about my swims," said Australia's Leisel Jones, who won two gold medals. "To swim in the same era as him has been awesome."
Spitz's record had stood since the Nixon administration. Australian coach Alan Thompson figures it might take even longer for someone to take down the new mark.
"We've been talking about Mark Spitz for 36 years now," Thompson said. "I don't know if I'm going to be alive when they stop talking about this bloke. You wonder if we are going to see someone as good as this again."
After Spitz's performance in 1972, there surely were folks who believed an unattainable record had just been set, that no one would ever collect so many gold medals at a single Olympics. But that merely set a new target for everyone.
Phelps was the one who finally hit the bull's-eye.
"Being able to have something like that to shoot for, it made those days when I was tired and I didn't want to be there ... it made those days easier to look at (Spitz) and say, 'I want to do this,'" Phelps said. "I'm just thankful for him having done what he did."
Somewhere, there's probably a child who will head to the pool a little early to get started on his dream of winning nine gold medals.