New York opens a six-game trip Tuesday at Toronto, and will play 22 of its final 38 on the road -- all but 10 of those games against teams with winning records.
Mike Mussina (16-7) gave up three runs in the first but settled down after that, retiring his last 14 batters and improving to 6-0 against teams from the AL Central. It was win No. 266 for the right-hander, tying him with Bob Feller and Eppa Rixey for 34th on the career list.
Despite winning at least 15 games 11 times, Mussina has never been a 20-game winner.
Ross Gload hit a two-run homer and Billy Butler had a two-run double for the Royals, who wasted two chances over the weekend to win their first season series against New York since 1999. Instead, they've lost nine of 11 after a modest three-game winning streak.
The previously slumping Yankees broke loose and matched the number of runs they scored through the first two games of the series in the first inning alone, sending 10 batters to the plate and quickly assuming control.
A-Rod struck the first big blow, a drive to left that bounded off the concrete beyond the wall and rattled around like a pinball among the stone monuments. His 28th home run tied the game at 3, but a miserable afternoon was only beginning for Bannister.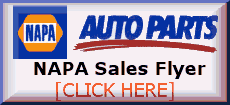 The right-hander served up a 1-1 pitch to Nady moments later that he drove off the foul pole in right. After a visit to the mound from pitching coach Bob McClure, Robinson Cano singled, Jose Molina hit a run-scoring double and speedy youngster Brett Gardner -- who had the winning hit in the 13th inning Saturday -- tripled for a 6-3 lead.
Bannister (7-12) didn't manage another out after Johnny Damon's inning-ending fly ball.
Jeter singled and Bobby Abreu and A-Rod each walked to load the bases in the second for Giambi, who drove his second grand slam of the season into the appreciative Bleacher Creatures in right, drawing a roar from another sellout crowd on a perfect August afternoon.