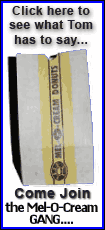 Boston lost consecutive games for the first time in August and fell to 21-23 within divisional play, its only losing record against a division. The Red Sox open a nine-game road trip -- all against AL East teams -- Monday night in Baltimore.
Shaun Marcum (8-5) gave up one run and five hits in five innings. He's won his last three starts, allowing four runs in 18 innings.
Beckett (11-9), coming off a splendid outing Monday in Chicago when held the White Sox to one run in eight innings, was tagged for eight runs and eight hits in his shortest start since going 1 1-3 innings against the Yankees on June 5, 2006.
Toronto scored in all but two innings and equaled its season-high with 22 hits, the most Boston pitchers have given up this year.
Kevin Youkilis hit his 23rd homer and Dustin Pedroia his 12th -- both solo shots -- for the Red Sox.
The Blue Jays sent 10 batters to the plate and scored six times against Beckett in the first. After Joe Inglett opened the game by striking out, the next six hitters reached. Marco Scutaro singled, Rios doubled and Vernon Wells walked to load the bases before Lind's RBI single to left. Rios also scored on the play when Jason Bay bobbled the ball, making it 2-0.
Lyle Overbay singled in a pair after Rob Barajas was hit by a pitch. McDonald added a two-run double to make it 6-0.
Lind homered deep into the right-field seats leading off the third. One out later, Overbay, the last batter Beckett faced, doubled. Brad Wilkerson greeted reliever David Aardsma with a triple that rolled around the right-field corner, making it 8-0.