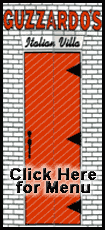 They couldn't get to Volquez, who has been one of Cincinnati's few bright spots. The Reds have lost 17 of their last 22 games, putting them on course for an eighth straight losing season.
Troy Glaus' single off David Weathers ended the shutout in the eighth, and the Cardinals scored twice in the ninth off Francisco Cordero.
Jay Bruce and Jeff Keppinger had run-scoring singles off Lohse (13-6), who helped the Cardinals' injury-depleted rotation get through the first half of the season but has slipped into a slump of his own, losing three of his last four starts. Brandon Phillips hit a three-run homer in the seventh off Jaime Garcia.
The 25-year-old Volquez looked run-down after he made his first All-Star appearance in July. In his next four starts, he gave up nearly a run per inning. His control was a little off, his pitches were a little flat and his innings were piling up.
Manager Dusty Baker gave him two extra days of rest before his last start, and it fixed the problem.
Volquez was back in form last Tuesday at Pittsburgh, giving up only one run. He threw 96 mph fastballs and was nearly unhittable at the outset Sunday, allowing only one ball out of the infield in the first four innings. Adam Kennedy got the Cardinals' first hit, a line-drive single to center with one out in the fifth.
The pitcher-vs.-pitcher matchup turned intriguing later in the fifth.
When Lohse came to bat with two runners aboard, Volquez threw a fastball that sailed past his head. Volquez led off the bottom of the inning and got an identical up-and-in fastball on Lohse's first pitch, prompting plate umpire Greg Gibson to warn both dugouts.