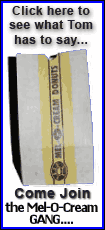 Sorry, Brett. You'll have to wait until next Saturday against the defending Super Bowl champion Giants.
"This is one of those times where everything seemed to be clicking," Favre said. "We'd like to have scored on the first drive. All in all, it was good. I was OK with it."
Favre was solid in his brief Jets debut after a week of cramming to learn his new playbook. Just 10 days after being acquired from Green Bay, Favre finished 5-of-6 for 48 yards and threw a 4-yard touchdown pass to Dustin Keller in a 13-10 loss to the Redskins.
"It worked out better than I thought it would, not that I thought it would go badly," he said.
Saying it felt "a little weird" wearing a Jets uniform, Favre was on the field for 14 plays and Mangini said the three-time MVP had between 30 and 40 plays to work with.
"I thought I threw the ball well and moved around OK," Favre said. "Ten days ago, I was doing yard work."
Favre retired in March and then decided he still wanted to play, leading to a bitter divorce with Green Bay. He said his arm felt tired Wednesday and had his throws limited in his final two practices leading up to the game, but showed no signs of weariness against the Redskins.
"He was the same old Brett," receiver Jerricho Cotchery said. "Very much in control of the huddle, like he always is, and very much in control of the game. And that allowed us to be in control as an offense, as a unit. We felt like everything that we were going to run was going to work."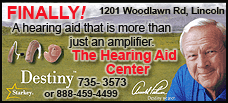 Favre, in his first game since losing to the Giants in the NFC championship in January, got things started quickly. He zipped an 11-yard pass into Cotchery's hands on his first play, and tossed a 10-yarder to Chris Baker two plays later.
The Jets converted a fourth-and-1 on a 3-yard run by Thomas Jones, but Favre was sacked two plays later. After Favre was short on a pass to Jones, the Jets were forced to punt.
On the next possession, Favre found Cotchery on a nice crossing route for a 19-yard gain on third down. Three plays later, Favre took the snap, looked to his left and found Keller in the end zone to give the Jets a 7-0 lead with 5:25 remaining in the first quarter.
"It was an excellent start," Mangini said. "He moved the team down the field and put us in a position to score."
That's the type of presence Favre brings to a team that hasn't been to the Super Bowl in 40 years, when Joe Namath -- the Jets' last superstar quarterback -- led the franchise to its only title.