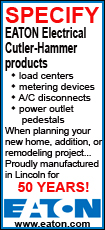 "You got to take care of this to move on," said U.S. co-captain Katie Smith, who added 13 points. "You can't look at this game and think we played well and we're going to move on. It's about what we do in two days."
The U.S. will play South Korea in the quarterfinals Tuesday night. The South Koreans advanced to the next round by holding off Latvia 72-68 on Sunday.
"We don't know much about them yet," Smith added. "They hit a lot of 3s and love to drive and kickout for the open shot."
New Zealand was able to stay close with the U.S. for a quarter behind hot shooting. They were 8-for-16 in the first quarter and only trailed by five at the end of the period.
The U.S. took over in the second quarter turning up their defensive intensity. Lisa Wallbutton's jumper with 7:29 left in the period cut New Zealand's deficit to 29-22 before the Americans scored 21 straight points.
Lisa Leslie started the run with a layup and then Thompson hit three layups and two jumpers over the next 5 minutes as the U.S. stretched out its lead. DeLisha Milton-Jones' reverse layup ended the run with 18 seconds left in the half and put the Americans up 50-22.
"I just happen to be in the right place at the right time," said Thompson, who finished with 15 points. "I actually thought that I missed a lot of shots early that I usually hit."
New Zealand (1-4) finally scored on Jillian Harmon's jumper from the corner just at the halftime buzzer. The Kiwis missed eight straight shots and had three turnovers during the drought.