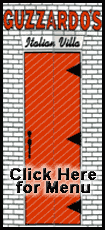 After Johnson went in the unenviable first spot Sunday night and saw her 15.50 stand up through six other finalists, including Liukin, only Izbasa remained. But the Romanian wowed the judges with her soaring somersaults and solid landings, earning a 15.65.
That left Johnson, the 2007 world champion, with three silver medals in Beijing, and gave Liukin, who took bronze, one of each. Not a bad haul, with more event finals to come.
Johnson, gracious as always, wore a bright smile all night, and gave several competitors big hugs when they finished their routines. She barely flinched when Izbasa's mark came up, and the 16-year-old American also had a hug for the winner.
"I had a little bit of hope inside of me," Johnson said, "but seeing how beautifully she executed her routine, I knew."
The biggest upset of the night came in women's vault, with China's Cheng Fei losing for the first time in three years. The gold medalist at the last three world championships landed on her knees on her second attempt, leaving the competition wide open. North Korea's Hong Un Jong stepped in with two solid vaults and clean landings to win the title -- the first gymnastics medal for her nation.
The men's event finals were -- here's a shock -- dominated by China. Zou Kai won the floor exercise and Ziao Qin took pommel horse, making the hosts 4-for-4. Add in the women's successes, and it's been a medals feast for the Chinese.
And not at all disappointing for the U.S. women, who now have five medals. Johnson and Liukin had a hand in all of them.
"After the all-around, I was excited to have made the floor finals and a bronze medal feels great," Liukin said.
Neither of them competed in vault, where Cheng followed the best effort of the night, a 16.075, with her huge error, ending up with the bronze behind Oksana Chusovitina of Germany. Cheng also fell during her floor routine, then burst into tears as her coach tried to console her on the sideline.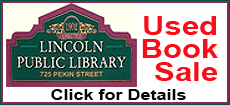 Chusovitina, competing for Germany for the first time but in her fifth Olympics, won silver. A native of Uzbekistan and now a German citizen, the 33-year-old Chusovitina said she "feels 18."
"Today I concentrated only on my moves, not the medals," she said. "I felt that I had a very normal performance without surprises, and that is why I got a silver medal."
American Alicia Sacramone, who has three world championship medals in vault, felt she deserved a medal, but finished fourth.
"I'm disappointed, especially since third place had a fall and I made both of mine," she said. "I can't change her score. The judges made up their minds."
Sacramone was hoping to atone for her weak performance in the team competition, when she fell off the balance beam, then struggled on floor as the United States finished second to China.
"I definitely had to pull myself together a little bit the last few days," Sacramone admitted. "I'm sure someday I'll appreciate what I did. I still have to get to that step."