New law addresses Internet safety for children

Send a link to a friend
[August 22, 2008] CHICAGO -- On Thursday, Gov. Rod R. Blagojevich signed legislation to help protect children from the dangers of the Internet. The new law requires school districts to incorporate Internet safety into their curriculums, to be taught at least once every school year to students in third grade or higher.
"The Internet offers a wealth of valuable information, but it can be a dangerous place for kids," Blagojevich said. "This new law will help teach our students the dangers that can be lurking on the Internet, and how to avoid them."

State Sen. Terry Link and state Rep. Tom Cross co-sponsored Senate Bill 2512, which received overwhelming support in the Illinois Senate (55-1-0) and House (106-8-0).

"The Internet is a wonderful tool and resource for children and adults. Unfortunately, this technology is also being utilized by adult predators seeking to gain access to unsuspecting children," said Cross, the House sponsor. "While our children are being introduced to computers and the Internet in the classroom, it makes sense for our schools, as a component of computer education, to provide basic instruction on how to remain safe while using the Internet."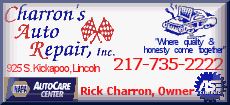 The new law takes effect Jan. 1, 2009, and provides that the Internet safety curriculums in schools will begin with the 2009-2010 school year. The bill allows the age-appropriate unit of instruction to be incorporated into the current courses of study regularly taught in the districts' schools.
"Educating our children on the dangers of the Internet is the responsible thing to do," said Link, Senate sponsor of the bill. "With the Internet becoming more available every day, it is important that children know the risks that come along with this ever-popular technology."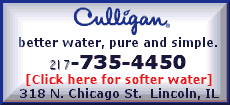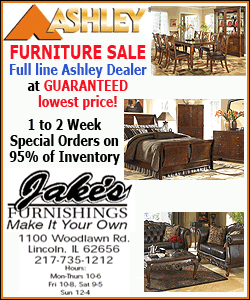 Blagojevich's administration has previously taken strides in protecting children from the dangers that can be found on the Internet. Illinois' partnership with the Netsmartz national Internet safety program was a governor's initiative that was launched in 2006. The Netsmartz program is currently used by the Illinois State Police in Illinois schools, and this new law will help schools build upon these efforts.
"Inappropriate use of the Internet can expose our children to significant dangers," said Illinois State Police Director Larry G. Trent. "I commend Gov. Blagojevich and the Legislature for this proactive measure that will help to ensure our children's safety each time they go online."
Earlier this week, Blagojevich signed Senate Bill 2426 into law, which clarifies the definition of harassing someone by using electronic communication such as the Internet and text messaging and enables the prosecution of someone who anonymously bullies in this capacity. The "Cyberbullying Law" takes effect Jan. 1, 2009. (Related article posted Tuesday.)
[Text from file received from the Illinois Office of Communication and Information]