By midday in Europe, light, sweet crude for October delivery was up $1.13 to $116.72 a barrel in electronic trading on the New York Mercantile Exchange.
The contract fell $2.56 to settle at $115.59 a barrel on Thursday, the first time this week it closed lower.
Early Friday, the storm was centered on Jamaica's southwest coast, about 60 miles west of Kingston, Jamaica. Forecasters said it could strengthen into a hurricane before slamming into Grand Cayman on Friday.
"Until this hurricane hits, the trend has to be higher toward the $120 level," said Jonathan Kornafel, Asia director for brokerage Hudson Capital Energy in Singapore. "If this turns out to be a non-event, the market could really come roaring back down."
Traders were also reacting to a report in Britain's Daily Telegraph, citing an unidentified business source, that Russia may cut oil supplies to Germany and Poland as early as this weekend in response to the threat of European Union sanctions over Russia's war with Georgia.
A weaker dollar Friday against other major currencies also helped boost oil prices. Investors tend to buy into commodities as a hedge against inflation and falls in the greenback's exchange rate.
In early European trading, the euro rose to $1.4746 from $1.4702 late Thursday in New York and the dollar fell to 108.84 Japanese yen from 109.56 yen in the previous session.
Meanwhile, as Gustav advanced, oil companies were pulling employees off installations in the Gulf of Mexico area. Royal Dutch Shell PLC has evacuated nearly 400 people and said it would bring in another 270 Thursday.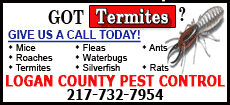 The company said production will be affected. BP PLC was also removing personnel from the region, while Exxon Mobil said it was bracing its structures for heavy wind and rain.
Transocean Inc., the world's largest offshore drilling contractor, said Thursday it had evacuated about 190 workers from five of its 11 offshore drilling rigs in the Gulf. Transocean has 1,550 workers in the region.
Weather research firm Planalytics predicted as much as 80 percent of the Gulf's oil and gas production could be shut down as a precaution if Gustav enters the region as a major storm.