CLASSIFIED ADS
---
PUBLISHER'S NOTICE
Federal and state laws prohibit employment advertisements that express a discriminatory preference on the basis of race, age, sex, color, national origin, religion, handicap, or marital status.
Lincoln Daily News will not knowingly accept advertising for employment which is in violation of these laws. Our readers are informed that employment offerings advertised are available on an equal opportunity basis.
---
Student Assistance Counselor: Part-time, Contractual Lincoln Mental Health Centers of Central Illinois (MHCCI) is seeking PT Student Assistance Counselor to provide early intervention, education & support to students about substance abuse, eating disorders, & mental health issues. Coordinates services with & provides reports to school personnel. Bachelor's degree in Social Work, Psychology, Counseling or closely related human service field required. Exp preferred. Must have reliable vehicle, valid IL DL, clean driving record & proof of auto insurance. Flexible days M-F, 8am to 3pm, for up to 13 hours per week. MHCCI is an Affiliate of Memorial Health System Visit our website www.mhcci.org to download application. Mail application and resume with cover letter and salary req to: T. Jensen MHCCI Human Resources 710 N. 8th Springfield, IL 62702 EEO/AAP M/F/D/V

Send a link to a friend
---
Congregate Meal Site Director for Senior Nutrition: P/T (15 Hrs a wk) Congregate Meal Site Director for Senior Nutrition in Logan County. Must be willing to recruit new clients, arrange senior activities and have or be willing to obtain a Food Handler's Certificate. Applications available at Community Action 1800 Fifth Street, Lincoln or at www.capcil.org. Mail completed applications or resume to Ellen Burbage, HR Manager, 1800 Fifth St., Lincoln, IL 62656 by September 10th. AA/Equal Opportunity Employer. Retirees and Minorities encouraged to apply.

Send a link to a friend
---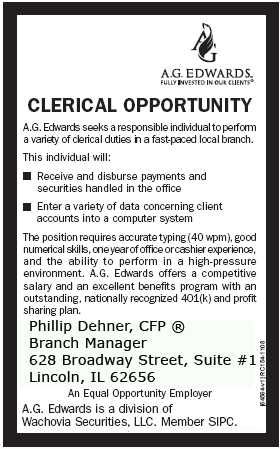 Send a link to a friend
---
Making a Difference at The Christian Village
<![if !vml]>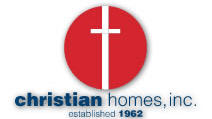 <![endif]>
DIETARY COOK
Full Time, 6:00am-2:00pm
Provide accurate and timely food service to meet resident's needs in compliance with federal, state, local, and corporate requirements. Shift to include every other weekend. Healthcare experience with Food Service Sanitation License preferred. Competitive wage & benefits. Send resumes or apply in person:
THE CHRISTIAN VILLAGE
1507 Seventh St.
Lincoln, IL 62656
Fax: 217-735-8686
Email: careers@christianhomes.org
www.christianhomes.org
Another Quality Christian Homes
Senior Care Community
EOE


Send a link to a friend
---
Dance/ Fitness Instructor: Lincoln Area YMCA: Seeking a motivated, energetic dance/fitness instructor. Ability to work evenings is a must. Submit a resume/application at 604 Broadway, Suite #1 or call 217-735-3915 for more info.

Send a link to a friend
---
Trucking company in Elkhart, IL looking for flat bed driver with clean MVR. Experience preferred, 23 yrs & older. Call (217)947-2215

Send a link to a friend
---
<![if !vml]>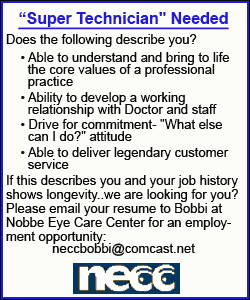 <![endif]>

Send a link to a friend
---
RAILROAD
Nine to five not your style?
Careers at Norfolk Southern offer good pay and benefits. They also offer challenging work — the kind you won't find in most 9-5 jobs. Join our team today in Bloomington in this immediate opening:
•Conductor
To learn more about this and other opportunities at Norfolk Southern and to apply, please go to our Web site at www.nscorp.com/careers
NORFOLK SOUTHERN CORPORATION
EOE/AA M/F/DIV


Send a link to a friend
---
Ag & Lawn Care equipment technicians: Seeking technicians for Ag & Lawn Care equipment. Full time, 401k, insurance. Degree & experience preferred. Must have tools & clean driving record.
Send resume to: Box 110
New Holland, IL 62671.

Send a link to a friend
---
Tractor Trailer Drivers: Now accepting applications for LOCAL night shift tractor trailer drivers with a Class A CDL. Job openings in Lincoln, IL. Call Garland Gehrke Trucking, Inc. at 217-735-2223 x 250 or send an email to safety.gehrke@dtnspeed.net.

Send a link to a friend
---
Are you underemployed? Thinking about a new career? Here's your chance to make a change! MWCI, an area leader in machining, welding and tube bending, is seeking highly motivated individuals for second and third shift positions. Openings currently exist for:
Experience preferred, but we are willing to train the right people. In addition to our attractive benefit plan, we offer a competitive hourly rate. Qualified applicants apply at: MWCI, 70 Commerce Dr., Morton, IL or e-mail opportunities1@mortonwelding.com.

Send a link to a friend
---