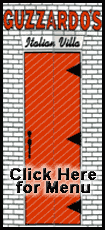 The Commerce Department is scheduled to release July figures on consumer outlays and how much they earned at 8:30 a.m. EDT. Wall Street has been particularly concerned about Americans' ability to help the economy, since rising prices for gas and food have strapped many household budgets.
Moreover, investors were looking at a three-day weekend and tropical storm Gustav heading toward the Gulf of Mexico and its oil installations, and were reluctant to make many buys.
Light, sweet crude oil rose a moderate $1.50 to $117.09 in premarket trading on the New York Mercantile Exchange. So far, oil trading has been fairly orderly as the storm progresses, although there is concern about damage from Gustav or a disruption in the flow of gasoline and other fuel from Gulf Coast refineries.
With the Dow Jones industrials having risen more than 200 points Thursday, some pullback was to be expected given the fractious nature of the markets lately.
Dow futures were down 17 at 11,678, while Standard & Poor's 500 futures were down 2.10 at 1296. Nasdaq 100 futures were down 2 at 1,903.5.