Sales rose 11 percent to $16.4 billion, ahead of Wall Street's view for $15.9 billion in sales. And Dell said operating expenses fell to their lowest point in six quarters.
But the company slashed PC prices too sharply in the quarter, offsetting its attempts to cut costs and eroding its gross margin. Analysts had hoped Dell's margin would hold steady at last quarter's level of 18.4 percent, but instead it sank to 17.2 percent.
In a conference call, Chief Financial Officer Brian Gladden said Dell made "strategic pricing" changes in Europe, the Middle East and Africa to speed up growth and fend off competition from its larger competitor, Hewlett-Packard Co. The company also deferred some services-related profit from that region to a later quarter.
"If I look at the situation in the second quarter, we would have to say it was more self-inflicted," Chief Executive Michael Dell said in a conference call. "Whenever you're restarting growth, what I can tell you is, it's an imprecise process. (There were) some parts of the business where we were probably too aggressive."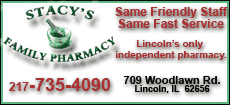 Sharon Cross, an analyst for Cross Research, said that Dell bulls were hopeful that if the company was aggressive in pricing but managed to cut costs somewhere in the supply chain, the company could still pull off flat margins.
"That obviously is not the case," said Cross, who rates the stock a "Sell."
Cross said she thought Dell cut prices to some extent in other regions, too. Gladden indicated that Dell is also taking aim at back-to-school shoppers with lower prices.
Shaw Wu, an analyst for American Technology Research, also noted that Dell sold more low-end computers in the quarter, adding to the margin woes.