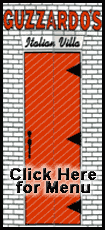 Andre Johnson added a TD reception and Kris Brown kicked three field goals in the win, a highlight in Houston's disappointing season so far.
The top pick in the 2006 draft, Williams brought down quarterback David Garrard in the second, third and fourth quarters. He forced a fumble by Garrard on his last sack and Houston recovered on the 7.
"Our defense was excellent throughout the game," coach Gary Kubiak said. "Our defense played extremely well, gave us tremendous opportunities."
Slaton scored on the next play to make it 23-3 with about 5 minutes left. The rookie tacked on a 40-yard TD run and finished with 130 yards rushing on 21 carries. He also had two catches for 52 yards.
"Nothing's too big for him," Kubiak said. "To watch him get stronger at the end of the game is impressive."
Slaton approached Kubiak at halftime and said he wanted to carry the ball more after getting nine attempts in the first half.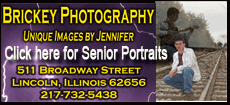 "I wanted to run the ball," Slaton said. "I wanted to let him know that if he needed someone to count on, it was me."
Slaton, Williams and the rest of the Texans were clad in their "Battle Red" uniforms for their first Monday night game. The city of Houston hosted a Monday night game for the first time since Nov. 21, 1994, when the New York Giants beat the Oilers 13-10 at the Astrodome.
Sage Rosenfels, making his fourth consecutive start in place of injured Texans quarterback Matt Schaub, threw for 200 yards and a score with an interception.
Williams, who has 11 sacks this season, thrived once again in the prime-time spotlight. In his only other night game, a Thursday night matchup against Denver last season, he finished with 3 1/2 sacks.
Houston (5-7) isn't where it hoped to be after finishing 8-8 last year, but is feeling good after two straight wins.
Jacksonville (4-8), a playoff team last season, has lost five of six after another lackluster performance. The Jaguars had three turnovers and missed a field goal. Garrard fell to the grass twice without being touched by the defense.
Down by 13 and facing fourth-and-2, Garrard found Matt Jones on a 27-yard pass that got Jacksonville down to the 6 early in the fourth quarter. The Jaguars managed just 1 yard in the next three plays and went for it again on fourth down.
This time Garrard's feet got tangled with a teammate and he crashed to the ground. He got up and flipped the ball toward the end zone as he was hit, but the pass was broken up by Fred Bennett. Coach Jack Del Rio could only shake his head as he watched the play unfold.