And while there were a myriad of reasons that fans failed to show up and support this 2008-09 edition of the Fighting Illini, let me give you a few reasons why you should consider supporting them:

This is not last year's team. For whatever reason, that team just seemed to be snakebit. I don't know if all the injuries suffered were just bad luck, but bad things seemed to snowball in a negative way early in the campaign. There appeared to be chemistry issues. You've read me for some time now, and I will never stop harping on the importance and the power of positive chemistry. And when it goes south, it's not only a momentum-stopper, it's a momentum-killer! That team couldn't seem to buy a break even if they were playing with Mark Cuban money! Without getting into a lengthy research paper, the only thing I'll say about the calls last season is that a foul's a foul no matter if you're a ranked team or not. It just seems that in the Big Ten they tend to protect the teams at the top a little more than they need to. Let's leave it at that.

I think the thing that disappointed some fans last year was that they didn't always see the hustle and the unselfishness that you equate with Illinois basketball. When you put all those issues and concerns in one basket, I guess it equals 2,000-plus patrons who didn't renew their season ticket privileges. I won't go so far as to label them fair-weather fans or bandwagon fans, but it does make you wonder. If this team won a few more games and got in the tourney, would those seats still be up for grabs? And if you don't want to come now, why come later when these youngsters improve? You will have missed the journey, the all-important development stage!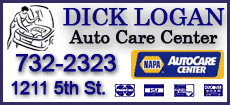 I'm trying to stress with my boy why good decision-making is crucial as a life skill. Basketball is just one arena in life where 99 percent of the time a poor decision doesn't cost someone their life. It is an incubator where we can rehash plays and analyze what choices should've been made. It makes me happy and proud that the light is starting to come on and he's beginning to understand the game -- not that I'm much help in translating it for him. He's just beginning to see its beauty, its charm and its elegance.
This year's team looks like it will be a blue-collar team. That is something Bruce Weber knows a lot about because I think that description aptly describes the teams he was a part of under Gene Keady's reign over at Purdue. They used a Bill Self phrase of "muddying-up" games like no other team in the league. They played hard-nosed, physical and intense hoops. They were not pretty. They clawed, they scratched, they gouged, and they were as wiry and springy as they could be. Their forte was defense and being tough-minded. They tried in every way they could, not to beat themselves, to keep other teams honest and to make the other teams physically beat them in order to win the battle. Those Purdue teams either owned the boards or made teams earn every possession they got. They played methodical, smart, intuitive basketball. This Illinois team will have to replicate at least some of those traits to have a measure of success this year.
This team's effort level and intensity level will be higher. I don't know how high yet, but I think this team will have an "all for one and one for all" attitude. I know I will like it if they can continue to foster that kind of an environment. I tell my son that being the underdog is one of the best places to live ... at least until you can be the top dog!
OK, with all of that said, what will it take for the Illini to be successful this season? In a word, a lot ... but here goes with at least a few ingredients useful in making a successful adventure:
Bigs will have to play big. Mike Tisdale, Rich Semrau, Dominique Keller, Stan Simpson (if he doesn't redshirt) and C.J. Jackson will have to bump and grind on the boards and bang bodies for 40 minutes a contest. They will have to let opponents know that they were in a fight for their very lives in the paint. These men do not have to dominate, but they must be solid and contain teams who may appear to have an advantage in the lane. Illinois cannot afford to give teams multiple possessions on every trip. If they can limit other teams' chances, they will have a chance to be successful.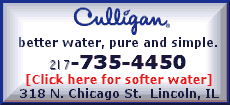 Since no one has asked me, you LDN readers will get a bonus here. If it was up to me, I would rotate these guys like crazy. I would keep fresh legs on the court as much as possible and have these bigs race up and down the court in a constant flow of motion. I think we made it too easy on bigs from the other teams in the past, either because our rotation was too short, we were too lazy, or we had different agendas. If this team can stay away from that junk, they give the Illini a chance to win.
Guards and wings need to hit shots and distribute the rock. This means that McCamey needs to lead by example, Meacham needs to knock down open shots, and Frazier needs to make crisp passes instead of over-dribbling ( I could mention ALL the other players on the team here, but I think you get the picture).
I know it sounds simple, but perimeter shooting has been an issue the last couple of seasons. I hope it's not this year, but even if it is, Illinois needs to find ways to "get 'r done" no matter what. As I already mentioned, bigs need to post up big, and when the ball goes inside, perimeter players need to quickly relocate and the ball needs to go back to them in a hurry. The better the floor balance (and maybe the longer 3-point distance will help Illinois spread the floor more), the better the ball movement, and the more unselfish they play, the harder they will become to defend.
My take last year was that at times we felt sorry for ourselves. So, we're out on the court moping around and one defender can guard two Illini. Guys didn't make hard cuts, didn't wear out their defenders and didn't take the ball hard to the hoop. You don't have to be especially skilled in math to quickly understand that defenses were able to double-team us, take huge risks and gambles, and still rotate and recover because we didn't make them pay. IT IS IMPERATIVE FOR THIS TEAM TO MAKE ANY CHEATIN' TEAMS PAY FOR PLAYING US IN THAT MANNER!
Obviously, converting our free throws would be a huge plus. Hopefully, that was addressed in the offseason, and I look forward to cheering our boys on at the charity stripe! Enough said.
NO ... let me say one more thing to the fans here. Could we please quit with the gasping, sneering, condescending taunts that we give our OWN players at the free-throw line! That is disgusting, and I hope that we will all make it stop. I'm tired of seeing negative energy bring our teams down. Let's build them up and encourage them and see what happens in the months and years to follow... That is just a small, little suggestion.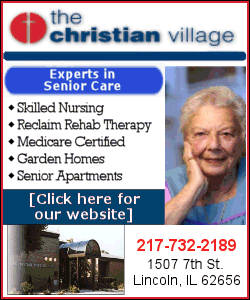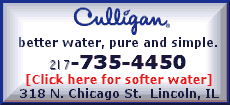 This team needs to be fundamentally sound. I haven't read much about this area, and I have to tell you that I'm surprised by that.
I know that LDN is not one of the big boys in the major sports market, but surely some of the famous analysts have watched Illinois play the last couple of seasons. Surely they have consulted our statistical charts and seen our turnover numbers. And if they watched us at all, not even closely, they would've noticed that our passing was many times ... atrocious. I can live with lots of mistakes ... especially when they're risk-reward kinds of things. But when guys telegraph passes or make lame, lob passes across the court that get picked off for dunks on the other end ... I go ballistic! I'm hoping to see better and quicker ball movement, better fakes, and here's one that you rarely read about ... how 'bout some better catches? Yes, players can use their bodies in such a way as to make better receptions. It also helps when the passer hits the receiver in an area where he can do something positive with the pass that he received. A problem that developed over the last couple of years was that everyone was so panicky that they resorted to over-dribbling before making ill-fated passes. I look forward to seeing these things corrected this season.
This team needs better picks, screens and rolls. The Illini don't have a plethora of people that can get their own shot. But they should have many who can give up their bodies for a teammate. There was not enough of that during the slide. If Illinois can keep defenses honest and set some good, hard screens, at least they will get some high percentage looks at the hoop. These things will all help take lots of pressure off a team that seems to operate with a slim margin. Slipping the pick is also a lost art that I hope our bigs are working on big-time. For if they can slip a few picks after establishing the fact that they can set good, hard screens, Illinois could score some much-needed easy baskets!
Coach Weber knows what he's doing. Despite what many fans will tell you, Bruce Weber is one of the top coaches in the college game. If you choose to believe otherwise, there are lots of message boards and fan sites you can visit where geniuses have all the answers. Now, mind you, that none of them have ever played the college game, coached a lick or know much about the sport, but they still know all the buttons that Weber should push to right the ship. Or, even worse, many of them would like to see the coach pack his bags and head back to a mid-major somewhere. I have never been among that group, nor am I among them now. I make no apology for my full and total support of Weber. Here at LDN you get the straight scoop, and that's what I will always strive to give you.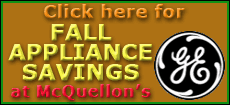 In fact, while Weber certainly doesn't need me as an apologist, let me just add up that data and the evidence for your perusal. Coach has won an astounding 646 games of the 923 that he has been a part of. That's good for a .700 winning percentage. And I'm gonna stop right there. If you want to read all the records that this man has attained, I will direct you to the http://fightingillini.cstv.com/ site and you can knock yourself out.
Let me just say this: Bruce Weber has forgotten more about basketball than I'll ever know. And while I'm not nationally recognized as a college basketball guru, I have wasted many hours studying the game in my 52 years on earth. I've seen a few teams play. And I've seen a few people coach. Weber is flat-out one of the best ones that I have seen. When one or two people ruin a recruiting class, the trickle-down effect is catastrophic. If you want to blame Weber for that, then be my guest. On the other hand, if you jokers run this man off, be very careful as to whom your replacement might be. I shudder to think of the frightening possibilities. Though the last two seasons didn't meet our high expectations, our future is very bright, and Bruce Weber is the man to see it to its successful conclusion. As for me and my house: "In Bruce We Trust!" (we also have great assistant coaches, but I'll save that article for another day).
We could have some interesting lineups. If I were asked to pencil in our lineup, I might shock some people by having several different ones. I might play the matchup game. For many games I might go:
McCamey or Brock

Meacham

Davis

Keller

Tisdale
If you want to play three guards, you could maybe bring Tissy off the bench and play Frazier as a defensive stopper, or Jordan for more speed and offensive flow. If you wanted to go big, you could add Semrau to the mix, and here's hoping he has a healthy, successful season. If you want more slashing, throw Cole into the fray. And when Alex Legion gets here, things could really make a positive turn. My guess is that when push comes to shove, Weber is likely to start three guards:
McCamey or Brock

Frazier

Meacham
One explosive wing:
And one of the bigs:
IF everybody works hard, goes all-out on every possession and doesn't care who gets the credit or the stats, this team could end up being better than any "expert" predicted they'd be. I'm hoping for a pleasantly surprising run this season. What sayest ye?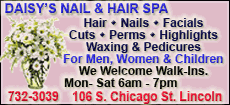 At 2-0, some of these ideals have already begun to slowly germinate. This will be a major work in progress and it has a long way to go, but it's a lot of fun. I sat with Payne and Greg Taylor's two kids, Jordan and Payton, for the home opener, and we all like what we saw! While these guys won't make you forget the 2004-05 edition, they are a fun bunch unto themselves AND they deserve support from the fans! We'll probably start learning a lot about this team when they play down at Vanderbilt, a tough road tilt for any team, and also against Clemson and Hawaii.
So, how will this Illini team fare? I think they'll be a little better than last year's team for all the reasons that I mentioned and more. I want to be optimistic ... Lord, help me when I'm weak. At first I was gonna say .500, but I'm gonna go with 17-14, which would be a great accomplishment for this group. And who knows ... maybe the fans get behind them ... maybe they win a game or two or even three that they shouldn't have ... and things will really get fun then. But IF you wait until then to get on board, you will already have missed the best part. As for me and my house, we're already enjoying the adventure and glad we chose to pursue it!
Have a great month, everybody! And let's remember to be thankful for our many blessings!
[By JEFF MAYFIELD]
Respond to the writer at jeffmayfield@centralwired.com.