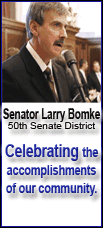 "After meeting with Stephon and his representative this afternoon, we have directed Stephon not to participate in practice or attend games until further notice," Knicks president Donnie Walsh said in a statement. "We want to continue to meet with him to discuss a long-term resolution."
Marbury's future with the Knicks was "not resolved" during his meeting with Walsh, according to the players' association attorney representing him.
Marbury arrived at the team's practice facility at 2:25 p.m. and met with Walsh for about 20 minutes. His representative, Hal Biagas, walked out of the building shortly after 3 p.m. and into the car where Marbury was waiting.
"(We'll) try to keep this in house and so no comment at this time," Biagas said. "We'll keep you posted if things happen."
Walsh suspended Marbury for one game without pay and docked him an additional game's salary last week after the Knicks said the point guard refused coach Mike D'Antoni's request to play in a loss to Detroit last Wednesday.
Biagas wouldn't say if Marbury, who was penalized nearly $400,000, was reinstated or if there had been any progress toward a buyout.
"We had a conversation," he said.
Marbury wants out of New York and lashed out at teammates and coach Mike D'Antoni in Monday's New York Post.
"I sat there for three weeks and didn't say one word," Marbury told The Post. "I didn't hear one of my teammates say, `Why isn't Stephon Marbury playing? This is a good system for him, even to play with the second unit and bring more firepower.'
"When things got bad and then worse, guys like Quentin Richardson say, `I don't consider him a teammate. He let his teammates out to dry.' He didn't care I was his teammate when I was banished. They left me out for dead. It's like we're in a foxhole and I'm facing the other way. If I got shot in the head, at least you want to get shot by the enemy. I got shot in the head by my own guys in my foxhole. And they didn't even give me an honorable death."
Knicks players have grown tired of the repeated controversies caused by Marbury, especially because they'd like more focus on their improved play this season. New York (8-8) ended November at .500 or better for the first time since going 7-6 in 2004.
"I don't know what to say to that, more than I'm sorry he feels that way and I don't get the impression that we've done that," forward David Lee said. "But moving forward, as I said, this has just got to get taken care of whenever it gets taken care of and we've just got to focus on winning. And buying into comments like that or responding to them does nothing more than take the focus off our team and winning."
Richardson criticized Marbury after the game in Detroit, when the Knicks were forced to play short-handed after injuries and trades. He seemed amused when asked about Marbury's comments after practice.