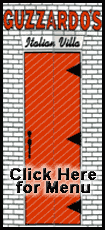 The Magic had their four-game winning streak snapped. Orlando had won six straight road games, one short of its club record set at the start of last season.
Pierce, who scored just five points in the opening half, carried the Celtics from a 2-point halftime edge to a 12-point lead entering the final quarter.
Similar to the opening minutes of the game, when Boston broke ahead by 10 points, the Celtics controlled the tempo and appeared to run whatever they wanted on offense.
Pierce, isolating against Turkoglu on a number of trips, scored 15 of Boston's 20 points as the Celtics pulled ahead 68-57.
When Pierce was contained driving the lane, he fired a pass to Ray Allen, who nailed a 3-pointer from the top, making it 71-57.
Boston, which held Orlando to 39 percent shooting in the first three quarters, led 77-65 at the break.
Eddie House's 3-pointer made it 92-75 with 6:50 to play, and Boston cruised the rest of the way, mixing starters with reserves.
In the opening half, the Celtics shot 60 percent and led 28-18 after one. They opened it to 37-22 on Glen Davis' jumper before the Magic scored 10 straight points to get back into it.
The Magic were without their starting backcourt for the second consecutive game. Jameer Nelson was sidelined for his fourth straight with a hip flexor and Mickael Pietrus is on injured reserve with a torn right thumb ligament.