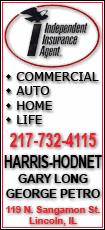 Texas Tech spokesman Chris Cook confirmed details of Harrell's injury and Sunday surgery. He didn't have specifics on whether Harrell's fingers got caught in a facemask or slammed against a helmet in Saturday's 35-28 win over Baylor.
ESPN.com first reported the details involving the nation's leading passer. Surgeons inserted 17 pins and two plates into the pinkie and ring finger of Harrell's left hand.
Harrell, a contender for the Heisman Trophy, will play when the No. 8 Red Raiders (11-1) appear in their ninth straight bowl, likely the Cotton Bowl.
The fifth-year senior played in the second half and finished with 309 yards and two touchdowns, the second one coming midway through the fourth quarter to cap a 21-point rally by the Red Raiders.
Without breaching his own policy on commenting on injuries, coach Mike Leach called Harrell "incredibly courageous" for his second-half performance.
"Even though (I have) no specific comment, it's just further evidence on why he should get the Heisman, and to me it's a no-brainer because I thought he should have gotten it last year," Leach said Monday.
Harrell's backup, Taylor Potts, began warming up on the sideline just before the start of the second half and prior to Harrell returning to the field with black tape around the two fingers.
His injury came only hours before Oklahoma quarterback Sam Bradford tore ligaments in his non-throwing hand during the Sooners' win against Oklahoma State. Bradford is expected to have surgery following the Big 12 championship game Saturday.