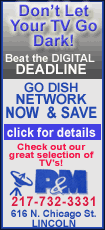 "The great news in the training room today, it's very positive, very positive, a lot of thumbs up, including from the player, a big thumbs up, a smile on his face," Meyer said. "He's as competitive a human being as I've ever been around. He's doing everything he can possibly do, and our training staff's the best in college football. That's all positive.
"The negative is it's a sprained ankle, and we know what sprained ankles mean. We're going to boot him and he will not do anything until later in the week."
Harvin sprained his right ankle Saturday at Florida State and missed the second half. The Gators scored 31 points with him on the sideline, but teammates and coaches would much rather have him on the field.
Harvin leads No. 2 Florida with 35 receptions for 595 yards and seven touchdowns and ranks second on the team with 538 yards rushing and nine scores.
Harvin has played through injuries before, so the Gators expect him to be ready against top-ranked Alabama on Saturday. Nonetheless, Meyer is making contingency plans.
"We don't replace Percy," Meyer said. "You manage around him. If the cupboard was bare, then we'd have a management problem. I think we'll be able to manage."