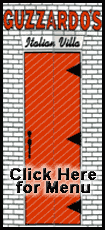 After last week's loss against Kansas, the Tigers linebacker says the criticism is justified.
"We hear what people are saying, we realize it, and it's fair," Christopher said. "We believe. That's the bottom line. You can't look at the names on the other jerseys."
The Tigers' loss to the Jayhawks dropped them to co-champions of the North with a tiebreaker over Nebraska, and they're a 16 1/2-point underdog to No. 3 Oklahoma for Saturday night's championship game.
There is little reason for optimism with their recent history against the Sooners, too. Oklahoma beat Missouri 38-17 in last year's Big 12 championship and has won 18 of 19 against the Tigers.
Missouri still seems eager for its shot at the title.
"This is where we wanted to be, and it's finally here," quarterback Chase Daniel said Monday. "There's 10 other teams that would die to be in our spot. We deserve to be here, we won the North, and we're excited about the chance to play."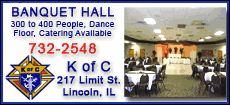 The Tigers (9-3, 5-3) were a contender for the national title earlier in the season but were No. 19 in the latest AP poll and 20th in the BCS rankings. In the 40-37 loss to Kansas, they were plagued by defensive breakdowns, including on the game-deciding touchdown, and an inconsistent offense.
If all goes to form, Missouri appears headed for the Alamo Bowl -- a big dropoff considering the early expectations. But an upset of the Sooners would do wonders for the Tigers' national profile, and secure a spot in the Fiesta Bowl.
"It would mean a lot to the program, a lot to the team and a lot to me," tight end Chase Coffman said. "A Big 12 championship is what every team in conference looks forward to, and at the end of the year there are only two teams playing for it."
If the follow-up to a 12-win season has been considered a letdown to this point, coach Gary Pinkel said it's only because of the strides the school has made. The senior class has combined for 36 victories the last four seasons, the most in school history.
"You're 9-3 and you're disappointed, you've made a lot of progress when that happens," Pinkel said. "I've talked to other coaches that are in this position a lot more often than I have been, and if you're going to put your whole season on winning a national championship, then other than about four teams everybody else is tremendously disappointed.
"I don't think that's wise, and I didn't do that."