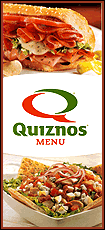 As they prepare to enter a challenging December, the Ravens are concerned only about prolonging a march toward the playoffs that has featured lopsided wins over hapless foes and overwhelming defeats against the league's upper class.
Despite playing for a rookie coach, employing a first-year quarterback and playing with much the same roster that went 5-11 last season, the Ravens (8-4) are only one game behind Pittsburgh in the AFC North and currently in position to receive a wild-card berth.
But Baltimore has beaten only two teams with winning records, Miami (7-5) and Philadelphia (6-5-1). And while the Ravens played well in close losses to the Steelers and once-beaten Tennessee, they lost 31-3 to Indianapolis and 30-10 to the defending Super Bowl champion New York Giants.
Next up for Baltimore: A prime-time showdown Sunday night against the Washington Redskins (7-5), followed by matchups against Pittsburgh (9-3) and Dallas (8-4).
None of those teams, or even Jacksonville in the finale, should be confused with the lowly Cincinnati Bengals, whom the Ravens swept aside Sunday, 34-3. But coach John Harbaugh insisted Monday that Baltimore has nothing to prove.
"Our guys have earned the right to be playing meaningful football games in December," he said. "That's all we care about."
The combined record of the Ravens' victims was 25-44-2 before Monday night's game between Jacksonville and Houston. But Baltimore has won six of seven, and has garnered enough attention to warrant a season debut on the NBC Sunday night telecast.
"We don't care about playing in prime time, we don't care if the rest of the country knows about us or not. We're not interested in any of that. We're not trying to impress anybody," Harbaugh said. "We're trying to win a football game Sunday. Our guys understand how to win a tough football game when it counts. They've proven that."
These Ravens have absolutely no regard for public perception.
"Honestly, I don't care about anybody outside the state of Maryland. I really don't. We have nothing to prove to nobody," wide receiver Derrick Mason said. "The teams that we play understand how we play and we don't have anything to prove to nobody else. If you want to put us on prime time, so be it. We can play at 12 o'clock, 1 o'clock. We're not looking to be in the spotlight. We're looking to go out there and work hard and play physical football and let our play speak for itself."