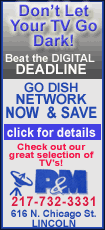 They travel to Seattle to face the Seahawks on Sunday, a critical game for the Patriots' playoff prospects after their 33-10 loss at home to the Pittsburgh Steelers.
They avoided a trip to China in August 2007 when the NFL canceled a planned exhibition game against the Seahawks because, it said, it wanted to concentrate its "global resources" on that year's regular-season game in London between the Giants and Dolphins.
The league announced Monday the Patriots would play Tampa Bay on Oct. 25 at Wembley Stadium.
"I don't really want to go to London, but I guess if we have to, we have to," guard Logan Mankins said Monday. "I don't want to go to China. But this week we're going to Seattle and it's going to be a tough week. It's a big game. We need a win, so that's what I'm going to focus on right now."
The Patriots (7-5) should be a solid favorite over the Seahawks (2-10). But Mankins and his teammates can't afford an upset loss, not with them trailing the New York Jets by one game in the AFC East and Indianapolis and Baltimore by one game in the wild-card race.
New England could have wide receiver Wes Welker back Sunday after he was leveled by Steelers safety Ryan Clark late in the third quarter and missed the rest of the game.
"He's a little firecracker. He's a tough little guy," Mankins said. "I think he's all right. Hopefully, he's all right. ... I saw him today, though. I told him that had to hurt. He said, aw, he didn't feel nothing."
New England is just 5-5 against AFC opponents, a main criteria for a tiebreaker if teams finish tied for a postseason berth.
"I'm worried about Seattle," linebacker Mike Vrabel said. "I don't give a (darn) about London."
They will next season when they'll face the Buccaneers in the eighth game. Both teams will have a bye the following week.
Owner Robert Kraft said he thinks the Patriots are the most popular team in the UK.
"Part of it probably is because of our name," he said. "We're the New England Patriots. We're going back to the mother country for some, and it's pretty exciting."
Coach Bill Belichick didn't want to play in China, and Kraft said most coaches prefer to stay within a routine.
"Bill was the No. 1 cheerleader to get this game and to have it over there. He had really preferred to go to China," Kraft joked. "When your team gets a little bit better, then you get these changes in the schedule and, needless to say, he preferred England over China."